Back-to-School Family Traditions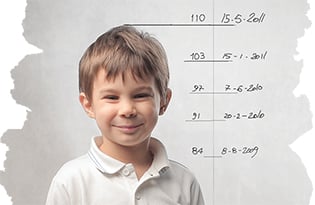 Heading back to school each year is an important event for children and parents. Many families find that back-to-school traditions help ease the transition from summer to school. Traditions can be as simple as going school-supply shopping together or sharing a special treat.
"Back-to-school traditions are a family tradition and any ritual is a shared experience which strengthens families because they give everyone a sense of belonging," says Shelly Hummel, a licensed marriage and family therapist with Align Counseling in Wake Forest.
Traditions are important to have throughout the year, and back-to-school time is a great milestone to celebrate the same way each year, says Hummel. A tradition also can help relieve stress for children. "If they have any anxiety about the new school year, having a tradition that they can count on will help relieve the anxiety," she says.
Back-to-school traditions also highlight the importance of education by marking each new school year as a big event. "By having a routine each year, it makes it a special day and lets our daughter know how important school is to our family," says Chavone Robinette, mom of a rising third-grader in Cornelius.
Starting Family Traditions
Traditions can either evolve over time or be something you specifically determine to be a tradition. Carmen White of Whitsett, wanted to initiate school traditions with her son that will continue throughout the years. Because the idea of sending her son off to kindergarten this year makes her sad, her son came up with the idea of starting annual traditions to ease the transitions.
"While he is excited about starting school this year, I hope that in the future, when he is not as excited about school, knowing we will do fun things for back-to-school will help," says White. She asked her son what traditions he wanted because she felt the traditions would be more meaningful to him if he helped start them.
Some parents also continue family traditions from their childhood. Robinette says her mom took a picture of her sitting on the front porch of their house on the first day of school throughout her school years.
"I have a picture of me sitting on the front porch before school [each year] and I remember how special it felt," says Robinette. She takes a photo of her daughter in the same spot the first day of school each year and plans to continue this tradition.
Marking the Passage of Time
Another way to keep memories of a new academic year's start is to videotape a conversation with your child on the first day of school each year. Not only will you be able to see the physical changes in your child as she grows up, but by asking the same questions, it also charts other changes, such as who her best friend was in third grade and that her favorite outfit included the green skirt with the watermelon on it.
Jacque Kipps, Wake Forest mom of three, charts her children's height on the doorway to see how much they have grown since the previous fall. The tradition started because her oldest son liked having his height marked at his grandparents' and wanted to have it recorded at home.
"Now, on the first day of school each year, we measure their height and measure the difference since last year," says Kipps. You can also record your child's handprint on a plate, stepping stone or paper to highlight growth each year.
Shopping Rituals
Since many families purchase clothes and school supplies for a new academic year, creating traditions surrounding back-to-school shopping is a natural ritual. Parents with multiple kids can take each child shopping separately to spend one-on-one time together, and also enjoy a special lunch or treat with each child.
Another tradition that hails from Europe is to give kids a special gift that includes school supplies and other goodies before they head off to school. You could include special supplies for homework, something to wear the first day, or even personalized coupons for things they will appreciate such as staying up late on a weekend, getting out of a dreaded chore or special time with Mom or Dad.
Plan a Get-Together
Stacey Adkins of Graham helps her second-grade daughter celebrate the start of another school year by having a pirate-themed party for her new classmates, classmates from previous grades and any other friends. Since her daughter is in year-round school, she throws the party in July to coincide with the start of her track, and distributes invitations at the meet-the-teacher night before school.
"It helps my daughter because she starts the new year by knowing many of her classmates, and it also helps break the ice for us to get to know her friends' parents," says Adkins.
A Special Meal or Snack
A simple way to mark the day is to share the same meal or treat on the first day of school each year. Robinette says her family starts the first day of school by cooking bacon together for breakfast. White plans to take her son to his favorite pancake restaurant before school to spend time together before the first bell.
A small celebration with cupcakes or other small treats after school with friends at the bus stop or at home also can make the day special. Teri Woods of Raleigh enjoys ice cream after school with her daughter, who enters fourth grade this year.
"Ice cream on the first day of school is our fun tradition to celebrate a new year of learning," says Woods. "I believe it is important for my daughter to know I believe she will have an awesome year."
Jennifer Gregory is a Triangle-based writer and mother of two kids and three dogs.