Back-to-School Craft Ideas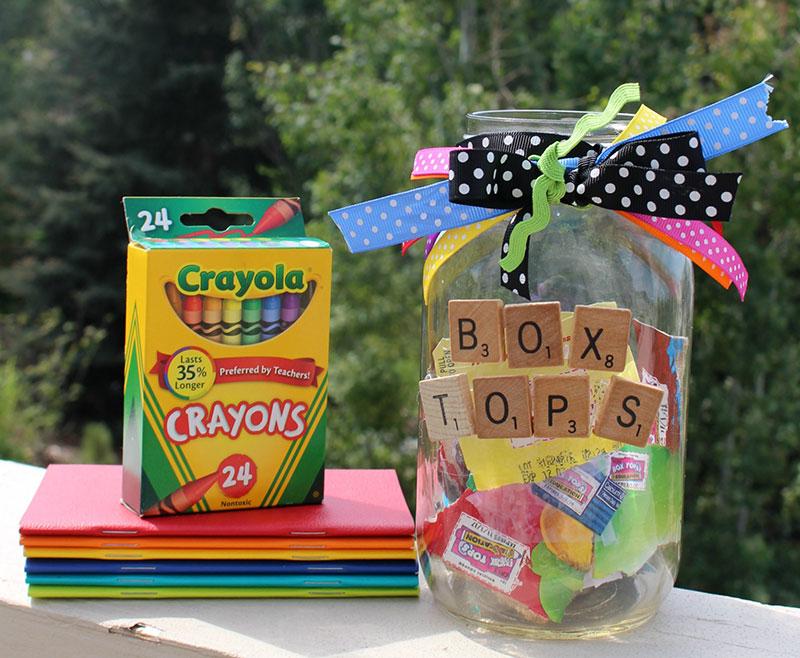 Organization is the name of the game when it comes to back-to-school crafting. Here are two fun crafts ideas from Apex artist Laura Kelly.
Box Tops Collection Jar
A new school year has arrived, so it's time to start collecting Box Tops again. You can easily make a fun container to store them in by using ribbon and game pieces to decorate and label the container. Or, get creative with other craft supplies, like pipe cleaners, felt or construction paper. Be sure to use a heavy duty glue so your jar will last.
DIY School Supply Canisters
Organizing school supplies can be difficult as they accumulate from year to year. These do-it-yourself school supply canisters are made from recycled plastic containers and work great. You can also use mason jars, cereal boxes or other plastic food containers.
Decorate your containers with fun shapes. Kelly used a Sizzix die-cut machine and dies she designed for Sissix's Ellison Teacher Line. Adhere them to your containers with packing tape, then add labels. You can handwrite the labels or print them from your computer.
These crafts were provided by North Carolina artist Laura Kelly, creator of Laura Kelly Designs. Find more of her crafts at laurakellydesigns.com/cms/Videos.php.
Photo courtesy of Laura Kelly