Baby Giant Pacific Octopus Comes to SEA LIFE Charlotte-Concord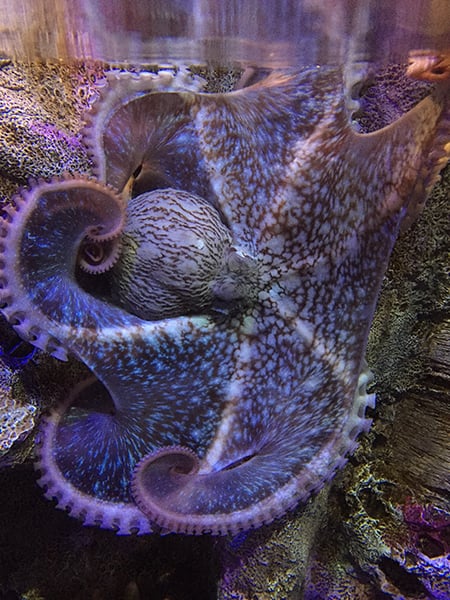 A baby Giant Pacific octopus has joined the other creatures at Sea Life Charlotte-Concord Aquarium. The male octopus weighs around three pounds but is expected to double in size every 70 days.
Giant Pacific octopuses are indigenous to the Pacific Ocean region and historically grow to be among the largest of the species with a longer life span than any other octopus. GPOs are reddish-brown in color and due to their high intelligence, can learn how to
open jars, mimic other octopuses and solve puzzles.
"Through SEA LIFE's daily educational program, Octopus Enrichment, visitors will be able to watch our team of aquarists develop and challenge our new little guy's mental capabilities," says Dalia Goldgor, general manager at SEA LIFE Charlotte-Concord.