Asparagus with Sesame Seeds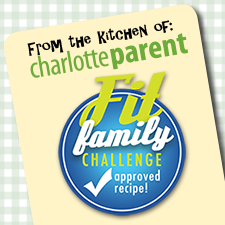 Kids need veggies! Spice up your asparagus with this sesame seed twist. 
Ingredients:
1/2 lb Asparagus, rinsed
1/8 tsp Salt
2 tbs Water
1/8 tsp Ground black pepper
1 tsp Low sodium soy sauce
1 tsp Sesame seeds, toasted
1 tsp Extra virgin olive oil                      
Directions:
Place asparagus in a steamer basket; place in a saucepan of 1-inch of water.  Bring to a boil; cover and steam for 4-5 minutes or until crisp-tender.  Transfer to a serving dish.  In a small bowl, combine water, soy sauce, oil, salt and pepper; drizzle over asparagus.  Sprinkle with toasted sesame seeds.    
Nutritional analysis per 1 cup serving:
Calories: 60; Total Fat: 3.5 g; Saturated Fat: 0 g; Trans Fat: 0 mg; Cholesterol: 0 mg; Sodium: 240 mg; Carbohydrate: 5 g; Fiber: 3 g; Sugars: 2 g; Protein: 3 g.
> Back to Healthy Recipes