Asking Saves Kids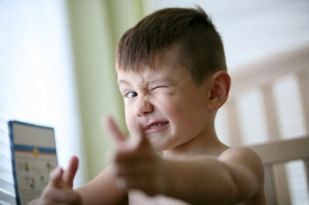 How well do you know the home your child is visiting? Is it safe? Is there a gun in the home? ASK (Asking Saves Kids) is a campaign run by PAX, a non-profit organization that works to ensure gun safety in the home. Along with the American Academy of Pediatrics and several hundred grassroots organizations, PAX is working to ensure parents ask questions about gun safety in the home with their friends and neighbors. Since the program began in 2000, the number of parents who are concerned and who now ask about gun safety has more than doubled.
Statistics show that over 40% of homes with children have a gun; many of those left unlocked and loaded. At least eight children die from gunshots every day in the U.S. PAX calls this an urgent public health crisis, not a political issue and refuses to lobby on Capitol Hill. Health care providers are all too aware of these statistics as well and have joined forces to make gun safety in the home a top priority.
Though parents and homeowners have voiced concern, many agree it is awkward to be asked about gun safety in their own homes. There are several ways to combat this awkwardness and inquire about gun safety without upsetting one another.
1. Talk to your kids first about gun safety. The more they know about the dangers, the less likely they will be to investigate and try out a gun found in the home. Practice safety and emergency drills and make sure they know how to contact emergency authorities.
2. Ask another parent or homeowner about gun safety when inquiring about general safety rules such as home security, emergency contacts and pool/outdoor play rules. They are less likely to be offended if they are under the umbrella of overall safety concerns.
3. Use statistics and data as a reason to ask about gun safety. They speak for themselves.
4. Work through outside organizations such as a local church or neighborhood association. Create awareness for everyone.
5. Do not be confrontational. Consider how it would feel to be asked the same questions.