ASC Connect with Culture Day
Sample Charlotte's cultural scene at free family-friendly events at museums and other venues around town.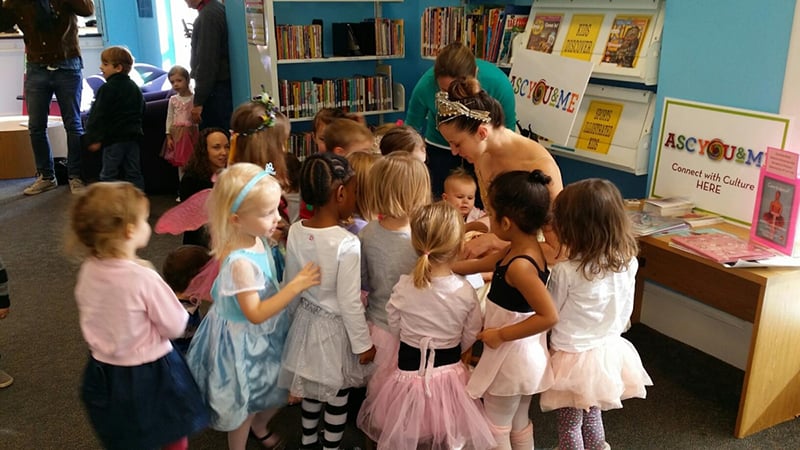 Add a little culture to your family's life exploring local art, science, history and heritage offerings Sat., Sept. 19, through ASC's Connect with Culture Day. The day features several cultural institutions open FREE of charge during certain hours and "cultural stations" placed throughout the county to bring everything from opera and theater to dance and jazz closer to where people live. The ranges of experiences that will be available on Connect with Culture Day include:
• A story time reading with Charlotte Ballet Principal Ballerina Alessandra Ball James at the Matthews Town Green in front of the Charlotte Mecklenburg Library Matthews branch (kids are welcome to attend dressed as ballerinas).
• Free admission to the Carolina Raptor Center in Huntersville.
• A free performance by the Children's Theatre of Charlotte resident touring company (formerly known as the Tarradiddle Players) in West Charlotte.
• Musical storytelling with Opera Carolina's Opera Xpress at the Midwood International and Cultural Center in Charlotte.
• Free admission to the Bechtler Museum, the Harvey B. Gantt Center and Mint Museum Uptown at Levine Center for the Arts; and A Celebration of Latin America at the Hickory Grove Recreation Center in Charlotte.
A full schedule of activities is available on artsandscience.org. In addition to providing greater access to cultural experiences, Connect with Culture Day serves to engage Charlotte-Mecklenburg residents in the cultural community. The day-long celebration also highlights cultural organizations, groups and individual artists supported through annual giving to ASC, the chief advocate and fundraiser for Charlotte-Mecklenburg's cultural sector.