An Education in Ethics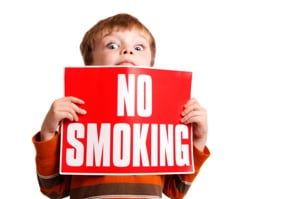 Giving our children an education includes more than the three Rs they learn in school. Teaching our children about right and wrong, instilling values and morals, and enlightening them with a code of ethics are also part of well-rounded education.
If you are stumped about where to begin, consider two new publications, designed to help parents navigate the tricky waters of morals and values. Consider them jumping off points for further discussions on what to do when kids come up against sticky situations.
Tell No Lies
"Sophie Peterman Tells The Truth!" by well known children's author Sarah Weeks, covers the classic childhood conundrum of what to do with a new baby in the house. The main character, Sophie Peterman, emphatically shares her views on "the truth" about babies. She is very clear that "Babies are not sweet. Babies are not precious. Babies are not cute. Babies are your worst nightmare!"
Many older siblings experience similar feelings and are often afraid to speak the truth regarding how they really feel about a new baby. The honesty expressed in this book may be reassuring for many children who may have feelings of jealousy when a new sibling comes home. "Sophie Peterman Tells The Truth!" offer parents a unique opportunity to discuss the importance of telling the truth, even at times when it could be viewed as painful or hurtful.
Well known children's writer and television developer Ian James Corlett covers several situations that bring into question our morals and values. Ranging from topics such as loyalty, empathy, courage and kindness, his newest book "E is for Ethics", is a helpful tool for parents who want to help their children become strong, moral adults.
The two main characters, Lucy and Elliott, find themselves in many different situations where they must ask themselves what the right thing to do is. Each chapter ends with a series of questions to ask children, along with quotes from famous celebrities, poets and philosophers, all pertaining that specific subject.