A Spring Break Staycation in Charlotte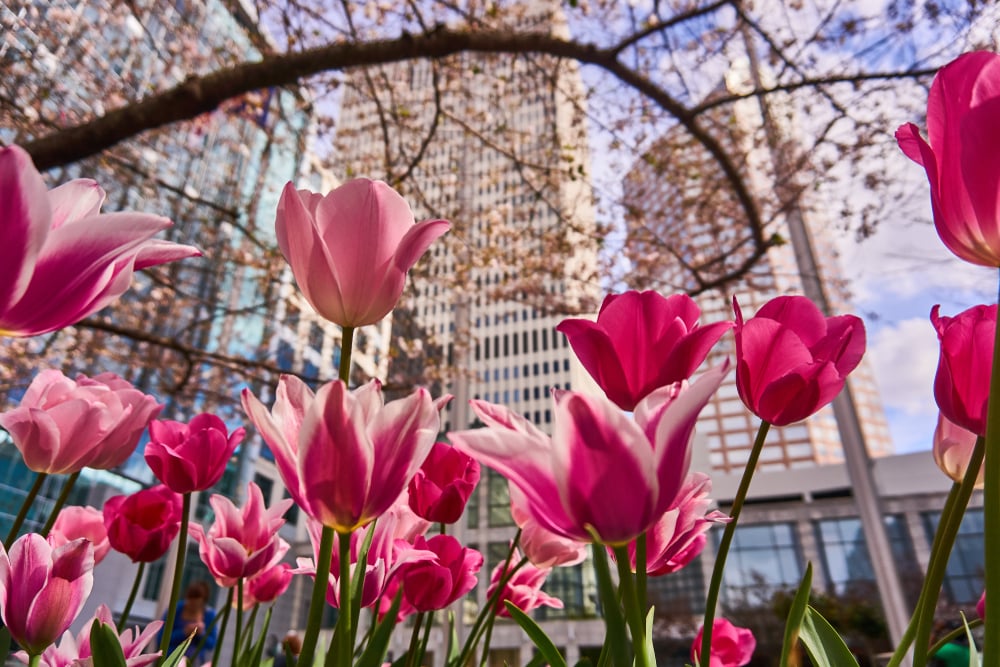 Spring Break Destination: Charlotte, NC
Charlotte Staycation: Even if you're planning to stick around town this year for spring break, make a vacation out of it.
Not headed to the beaches of Florida or the monuments of Washington D.C. this year for spring break? Not a problem. We've uncovered a convenient destination where you can go whitewater rafting, explore endangered tigers, head out on a dinosaur safari and hike urban trails. It turns out this spot is right in your backyard. Yep, little ol' Charlotte offers a ton of adventure if you know where to find it. No plane tickets required.
The educators at Charlotte Country Day School provided their top suggestions for both fun and educational spring break activities around town. Their recommendations are below.
Bonus idea: Have your child create a spring break journal to keep them actively writing throughout the week. Kids can collect keepsakes from their outings (ticket stubs, brochures, postcards, etc.) to help tell the story of their adventures.
8 Picks for Spring Break Adventures in Charlotte
You wouldn't expect to whitewater raft in Charlotte, but this incredible destination makes it possible along with kayaking, ziplines, ropes courses, hiking and more. Check out this guide for the recommended activities by age/weight to determine the best fit for your child.
About 45 minutes north of Uptown, Tiger World might technically count a day trip depending on where you live in the city but it is well worth the travel time. Tiger World is home to lions, various species of tigers, bears, cougars, wolves, monkeys, kangaroos, bobcats, lemurs, otters and even a liger — a cross between a male lion and a female tiger.
In Gastonia, this museum is great for kids of all ages and includes a planetarium and science theater. Open now is a Dino Safari exhibit that features full-bodied dinosaur models.
Tucked within the leafy Myers Park neighborhood, the historic garden is rich in Southern horticulture and is a habitat for birds and wildlife. There's even a children's garden with story time and activities scheduled throughout the year.
All you need is a smartphone, a clear day and some comfy shoes. Follow the 45-minute tour using this podcast or create your own scavenger hunt with this printable set of clues.
Within the Concord Mills Mall, the aquarium has 10 interactive exhibits to visit.
This science and technology museum in Uptown was designed for visitors of all ages. Currently on exhibit through spring break is "Da Vinci's Machines" which features over 75 inventions reconstructed from Leonardo da Vinci's illustrations and writings.
Feel miles away from the city on this 2,100 acre preserve that is just minutes from Charlotte in Fort Mill, SC. Pack a picnic and spend the day hiking, mountain biking, kayaking, horseback riding or fishing.
Now, how many stamps can your family collect in your Charlotte passport this spring break?
About the school: Located in South Charlotte, Charlotte Country Day School has a 75-year history in the area and serves grades from junior kindergarten through 12th grade. It is also the only independent school in the region to have a separate campus for Middle School students. From vocal and instrumental music to single-gender math classes, the curriculum is designed to support students during these transitional years.