A Guide to Visiting Charlotte-Area Lakes During Phase 2
Including Lake Norman, Lake Wylie, and Lake Lure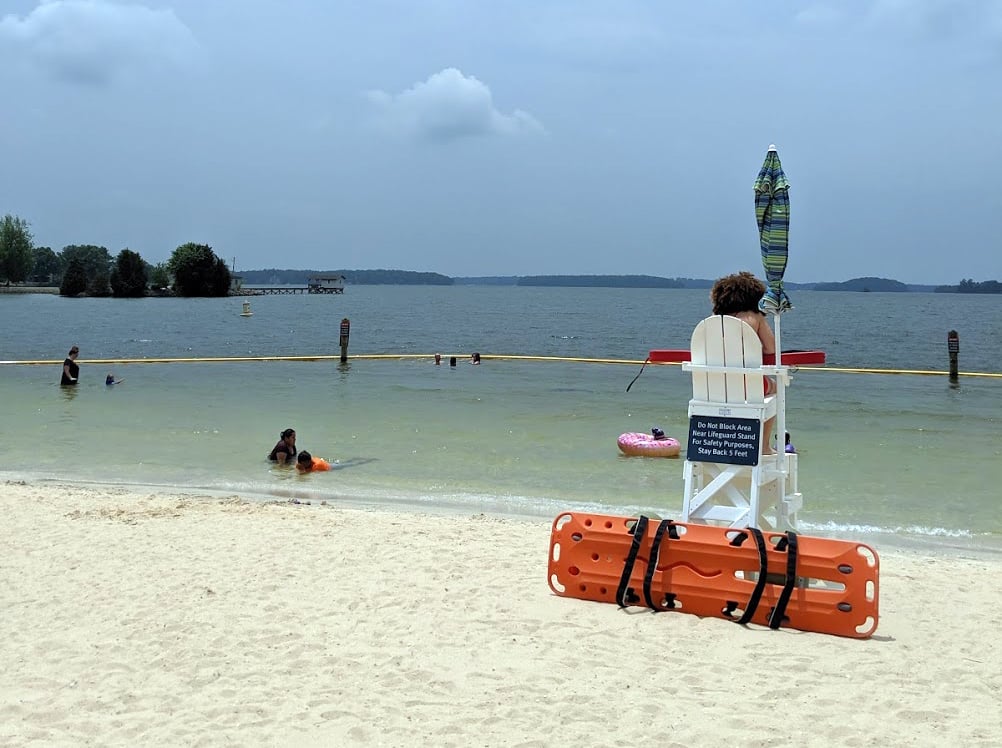 Lake Norman, Lake Wylie, and Lake Lure are all within a two-hour drive from Charlotte. But a visit to the lake will be a little different this year. Government mandates state that groups gathering at parks or on trails and beaches should not exceed 25 people during Phase Two, which began on May 22 and is expected to remain in place until June 26. The exact end of Phase Two and beginning of Phase Three may require adjustments depending on data. For now, here are some tips for navigating the waters:
Lake Norman
Lake Norman, the largest manmade lake in North Carolina, offers boat rentals, restaurants, parks, chartered cruises, and more. Keep your sunglass-clad eyes peeled for local celebrities on their yachts and estates, too.
Location: 20 miles north of Charlotte
Local Activities:
Local Parks:
Nearby Eats: Stop by Hello, Sailor! in Cornelius for a lakeside dining experience—and the hushpuppies.
---
Lake Wylie
Lake Wylie, which borders both North Carolina and South Carolina, is smaller than Lake Norman but still has plenty to offer. Find boat, paddleboard, and kayak rentals, Camp Thunderbird, parks, and more.
Location: 19 miles south of Charlotte
Local Activities:
Local Parks:
Nearby Eats: Reserve a waterside table at Papa Doc's Shore Club in Lake Wylie, SC with Yelp Waitlist. Try the fish tacos, grilled or fried.
---
Lake Lure
This picturesque lake in the town of Lake Lure has rental cabins for visitors to explore the lake and surrounding natural areas, especially Chimney Rock State Park.
Location: 90 miles west of Charlotte
Local Activities:
Local Parks:
Nearby Eats: Check out Old Rock Café in Chimney Rock Village, but note they have limited indoor and outdoor seating. Sit outside and enjoy views of Rocky Broad River, or order food to-go online.