A Guide to the Carolina Gold Rush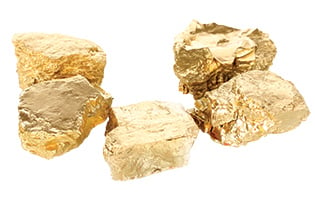 More than 200 years ago, 12-year-old Conrad Reed discovered a 17-pound yellow rock on his family's farm northeast of Charlotte. The rock was later determined to be gold and sold for a mere $3.24. His find was the start of the Carolina Gold Rush. Strike gold with your family by using this guide to some of the area's gold mining landmarks.
1. GoldRush Trolley Buses


Location: Uptown; connects to Center City Charlotte and the LYNX Blue Line.
When can you ride? Ride for free Monday-Friday from 6:40 a.m. to 6:30 p.m.
Fun fact: Operates every 12 minutes. Look for it at the bus stops in the uptown area.
2. Hugh McManaway Statue


Location: Corner of Providence and Queens roads.
Why is it there? Born and raised in Myers Park, McManaway (the man) was know for directing traffic at the confusing intersection of Queens and Providence roads. The gold statue was put up in his memory.
Fun fact: Don't be surprised if you see a bridal veil or other adornment on the statue, as it's tradition to decorate the statue for special occasions.
3. Reed Gold Mine


Location: Reed Gold Mine, Midland.
What's there to do? For $2, you can pan for gold just like they did during the Carolina Gold Rush of the 1800s.
Fun fact: By the end of year 1824, miners recovered an estimated yield of $100,000 in gold.
4. Carolina Gold Rusher


Location: Carowinds.
What is it? This wooden rollercoaster features two lift hills, two fun helixes, and a twist dive into a replicated mining tunnel.
Fun fact: It's one of the four oldest roller coasters at Carowinds, and has been running for 41 years.
5. Trade and Tryon Streets


Location: Uptown Charlotte by Independence Square.
Golden myth? Is there gold under the streets of Trade and Tryon? Could be! The streets of Trade and Tryon were built atop of previous gold-mining ground.
Fun fact: Three of the four bronze statues on the corners of Trade and Tryon represent transportation, commerce and industry, which all face the fourth statue that represents the future.