A Closer Look at Social Distancing
From our series "Coronavirus Through the Eyes of a Charlotte Teenager"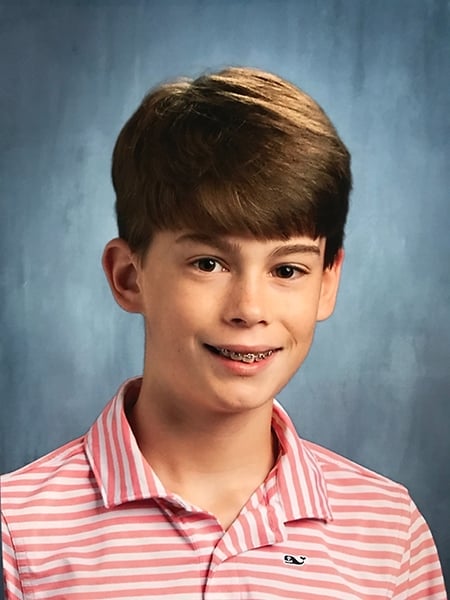 Read Jackson's first column in this series here.
Social distancing was a term I had never heard of until two weeks ago when the Coronavirus entered our community. Now I hear it just about every day. At first, social distancing didn't mean anything to me. They say to be six feet apart, but it seems impossible if you think about it—whether it's with a family member or someone who passes you while you're out on a walk.
Now that I've been out of school almost two weeks and away from my normal routine, I see how social distancing impacts our society. It was put in place to help flatten the curve of the Coronavirus, and the primary reason schools across the world closed. Just recently, prisons and jails followed suit by releasing thousands of inmates to stop the spread of the virus. Will this make our community better, or will there be an increase in crime?
The first day I was out of school, I was happy because…well, we didn't have school. I did a few hours of homework and went on a bike ride with a friend just like I would do over the weekend. Later that week, my friend's dad, who is a doctor, said that he was no longer allowed to go to public places. When I heard that, I thought this really must be serious. A doctor who's on the front line says his son can't go out to public places. Biking is one of my favorite things to do, so that's been a huge disappointment.
My parents have made me stay away from public places as the virus continues to spread. These past few days have been a lot of the same thing over and over again. I do a few hours of schoolwork and do my best to keep my mind focused on something so I don't get bored. I usually ride my bike up and down the street and go on walks. My parents have assigned me a schedule of schoolwork from 9 a.m. to 2 p.m., whether that's doing my homework, listening to a podcast, or just reading a book. A consistent schedule helps keep my mind busy and, according to my parents, forces me off my electronics. I know what you're thinking. It sounds pretty boring, and you're exactly right—that's the only word to describe it.
These months of social distancing will make me appreciate school more than ever. We've never experienced this before—this long time away from school where we can't do anything or go anywhere. I still text and FaceTime my friends to do homework together or just talk about this quarantine. My school uses apps like Zoom and Canvas for conference check-ins with students. I recently had two video calls with a teacher, but they were nothing like school. It was hard to learn. Of course that's no one's fault. The teachers and administrative staff are working their hardest right now to help students learn and have good grades. It's just new to everyone.
In addition to keeping me away from my friends, social distancing has required me to be home with my twin brother and my 11-year-old brother. Usually I would choose other things to do besides hanging out with them, but this has made me appreciate having them around. For those who don't have siblings, I can't imagine what it feels like. I suppose this social distancing brings different challenges for all of us—but in many ways, it's bringing us together.