A Charlotte Spring Break Staycation Guide for Parents
If you are staying in Charlotte for spring break, try these activities to keep the kids — and you — sane for seven days at home together.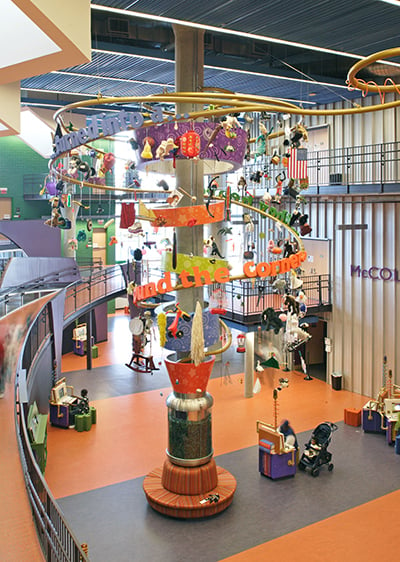 Spring break is nearly upon us. And with Charlotte area schools starting their springtime school reprieve at the end of March, many parents are in planning mode. For those parents planning to stay put, activities and special "extras" can go a long way to keeping the kiddos — and you — sane for seven days at home together. Here are a few ideas for you or your sitter to do over break:
1. Daytime activities that won't break the bank
Like so many cities, Charlotte has a plethora of free activities for families. Parks and museum 'free days' are always great resources for parents for a couple of reasons. First of all, it means we spend less money. Secondly, fresh air and interactive activities tucker kids out, which makes everyone sleep better. A win/win. A couple local favorites include ImaginOn, greenways and Romare Bearden Park.
2. Living Room Sleepovers
Spend the day planning a sleep over — for the living room. Take all your old blankets and have the kids set up a living room fort, complete with a sleeping area, lounge space and a "mealtime" area for picnic style dinners and late night snacking. Give them free reign to design the indoor campsite of their dreams. The downtime for you will feel great — and after all, they're just blankets, pillows and sleeping bags. Invite friends and cousins over to share in the adventure.
3. Craft Like a Boss
Places like Michaels will be your best friend for these vacation weeks. Scour Pinterest for "special" projects the kids can create from canvas boards, T-shirts, pillow cases, and door hangers. Add fabric paint and/or markers and let them go to town on their own fashion creations and room decorations. Check out our Pinterest board for crafty fun ideas.
4. Local Park Tourney
Host outdoor games challenges for your kids and some neighbors at the local park playground. You can set up scavenger hunts, obstacle courses, "Steal the Bacon" exercises and coordinate games like touch football and Banana Freeze Tag. Have kids bring picnic lunches and snacks, and you can go for hours.
5. Nature Walks and Geocaching
Plan hikes, "bear hunts" and a geocaching adventure for you and the kids. Make a list of some sights you want to see (cardinals, daisies, dandelions, child wearing blue) so it feels like a scavenger hunt.
6. At-home Campfires
After dinner, take it outside (weather permitting). If you don't have a fire pit, not to worry. Retailers like Home Depot or Lowes have portable pits you can buy, or if you have a gas or charcoal grill, you can get the job done that way. Set up a s'mores bar with different kinds of marshmallows, various chocolate bars, graham cracker options, and festive roasting sticks – if wooden, remember to pre-soak them! The kids will get a kick out of making their own, gooey concoctions for dessert.
Here's wishing you a great vacation. This week will be quite an adventure, so if you can, plan a date night. Book a sitter and get some you-time. With a lot of imagination and good planning, this stay-cation can feel like family camp, and won't cost nearly as much.
---
Katie Bugbee is the senior managing editor at care.com.
---