A Change of Plans
From our series 'Coronavirus Through the Eyes of a Charlotte Teenager'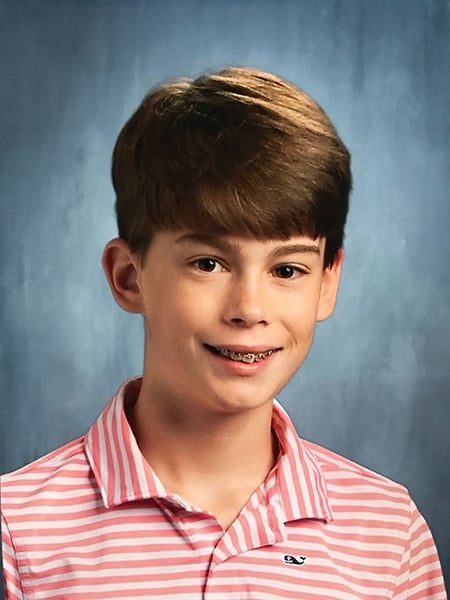 Last week I went for a walk on my high school campus and took the path I would take on a typical school day. The campus was empty just like most other schools around the world. I thought about the memorable moments high schoolers look forward to at the end of the school year. Now they are all cancelled because of COVID-19. Four years of high school can be hard, and milestones like drivers-ed, prom, yearbook signing, and graduation are what keep many of us going. These are the fun parts of school.
I am old enough to start driver's ed, and I'd planned to take the class over spring break or during the summer. Because of the coronavirus, all classes in March, April, May, and June are cancelled. What does that mean for students? Will I learn to drive as a junior—or even a senior?
This is also the time of year when juniors and seniors look forward to prom. They get to show their boyfriend or girlfriend their dance moves and, most importantly, have a big night out together. It's an important moment for parents as well. I think every parent wants pictures of their son or daughter with their date. Virtual proms are now taking the place of the real events, which can't possibly feel the same. Still, students try to make the most of what would have been one of the most memorable moments of their lives.
Early June is when we get our yearbooks. While we'll still get our books, everyone's "signing" pages will be blank. I wonder if students will set up their own virtual yearbook notes pages? I can't imagine looking back at this yearbook when I'm a grown man and seeing blank pages. I guess it will be a good reminder of what we went through in 2020.
Perhaps the most significant event to be cancelled is graduation. Walking across a stage to receive your diploma in front of friends, family, and classmates is a proud moment. After that, you're free! Virtual celebrations just don't seem to have that same impact. Graduation is also a time to say goodbye to those you've spent time with for a number of years, including teachers. These last moments won't happen this year for high school or college seniors. COVID-19 may just be a virus, but it has brought so much disappointment. No one ever could have predicted this would happen in our lifetime.
Outside of school events, there is Easter and Passover, when families typically come together to celebrate. This year, there will be no gatherings with family and no community Easter egg hunts. Many kids are probably wondering if the Easter Bunny will be in quarantine. My mom loves to bring joy to everyone's life, so instead of cancelling Easter for our family, we'll have a virtual gathering.
We'll all remember this pandemic for the rest of our lives, so let's make the most of it and find the good. Enjoy the time with your immediate family—take time to talk with each other and eat lunch with your parents. These times aren't easy but there can be joy. Plus, finding joy might help pass the time a little faster—and, before you know it, we'll all be back together.