Single-Parent Travel Made Easy
Tips to make single-parent traveling with kids less stressful and more enjoyable.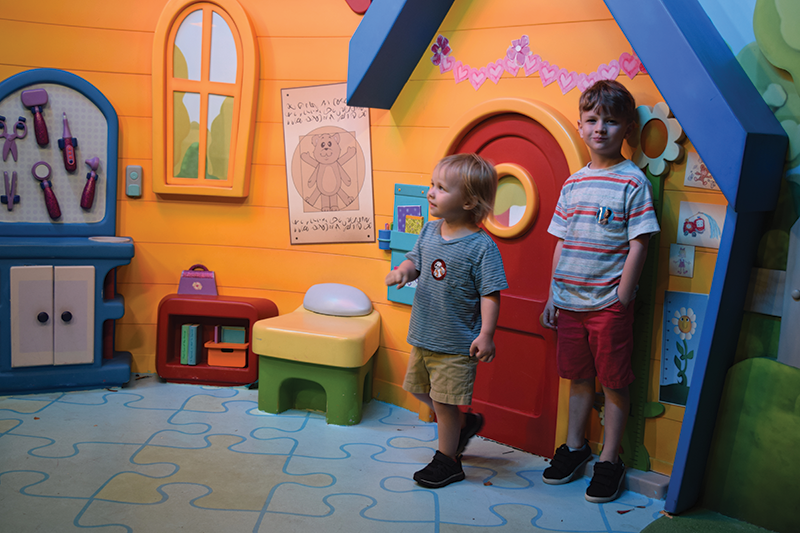 There is no better way to learn and gain real-world experience than by traveling. Trips to distant and unexplored destinations also help children grow up to be well-rounded individuals. Traveling with kids, however, can be especially challenging if you're a single parent.
As a teenager, I traveled a lot with my dad to amazing places. We often found ourselves in unexpected situations — from canceled flights to not having the right currency for a taxi ride — but it was during those instances that he taught me the most valuable life lesson I have ever learned: Each trip — and life, really — should be viewed as an adventure.
Now as a single parent traveling with my daughter, I can personally relate to the challenges of traveling with a child. Here are some of the important lessons I and other single parents have learned to make single-parent traveling with kids less stressful and more enjoyable.
Plan Ahead
Fawn E. Anderson, a single mom in Charlotte, has traveled extensively with her 3- and 7-year-old sons. She says the key to a successful trip is planning ahead.
From getting locked out of a hotel to encountering an unpredicted rainstorm, Anderson stresses the importance of anticipating and planning for everything that could possibly happen, while still including room for agenda changes and flexibility.
"I live life as a single parent always hoping for the very best, while planning for disaster," she says. "To reduce stress, the ultimate trick is to balance having a loose structure to your day without agonizing over every detail."
If your trip involves an airplane flight, arrive an hour before the recommended time to accommodate for baggage check-in processes and long lines. This is especially important during peak vacation times. Part of planning ahead leads right into our second tip.
Don't Overpack
There's only one of you traveling with your children, so keep things simple when it comes to packing. Choose suitcases that roll and ask everyone going on the trip to pack a backpack for storing toys, books, entertainment devices, charging cables, snacks and other items they will need quick access to.
"When traveling by airplane it's crucial to not overpack, and prepare your children for going through TSA (Transportation Security Administration)," says Katherine Loflin, a single mom in Cary who runs a global consultancy. (Find the most current TSA packing guidelines at tsa.gov/travel.)
Busy = Happy
Regardless of what transportation method you use, traveling is more enjoyable when everyone stays entertained. Beatrice Moise, a parenting coach in Charlotte, recommends playing games, such as Disney versus Pixar trivia, a travel scavenger hunt, restaurant bingo, the license plate game and Spot the Car.
Always bring plenty of snacks, Anderson says, but "avoid sugary snacks or save them for the last leg of the trip to avoid candy-induced meltdowns."
Loflin suggests packing a "No Matter What Bag" containing snacks and entertainment essentials. If you're flying, keep it stowed under the airplane seat so your child can access it at all times.
Strengthen Bonds
It's important to remember why your vacation is happening in the first place.
"As a single, working parent, every moment counts and that's the biggest blessing of having a family vacation, where you're removed from the distractions of daily life," Anderson says.
Moise advises using vacations to strengthen bonds with your children instead of worrying about sticking to an itinerary. "Focus on the moment and on what is actually happening," she says. "Traveling can create a wonderful bonding time so don't get caught up with what should happen."
Regardless of where you are going, make the most of the time you have with your children and focus on teaching them the joys of exploring.
"Embrace the trip as an adventure in the truest sense of the word," Loflin says. "Unexpected things will happen, you will have new experiences, you will laugh, you will not laugh, you will question your choices, but you will be glad you did it."
---
Suzy Fielders is a single, working mom of a spirited 11-year-old daughter. See more of her writing at suzyfielders.wordpress.com.