How to Stay Connected to Your Community During the COVID-19 Pandemic
From sidewalk chalk and 'bear hunts' to virtual storytimes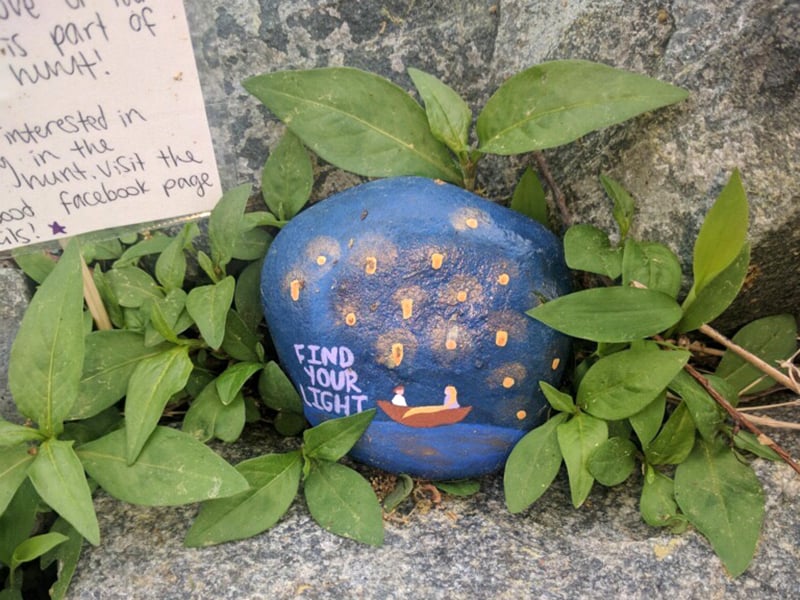 It takes a village to raise a child. But what if the village is confined to their homes? In the age of COVID-19, Charlotteans have found ways to stay emotionally connected while remaining physically distant. If you look around, you can spot visual symbols of hope all over the Queen City. Here are a few creative ways to show your kids this is all going to be OK.
Sidewalk chalk. Sidewalk mosaics and encouraging messages are springing up on driveways all over the city. If you have sidewalk chalk at home, encourage your kids to get outside and draw a colorful image or some uplifting words for the neighbors to see.
Window displays. On St. Patrick's Day, kids explored their neighborhoods via bikes, scooters, strollers, and wagons to find shamrocks on display. More recently, families have gone on "bear hunts" to find teddy bears in the windows of the friends and neighbors. Look for Easter egg decorations and window Easter egg hunts in the coming weeks.
Christmas lights. The town of McAdenville, also known as Christmas Town USA, unveiled its famous Christmas lights in March. Due to an outpouring of visitors, the town decided to turn off the lights until December 1. To limit crowds while still lighting spirits, McAdenville now lights just two trees at night from 7:30-11 p.m. One stands near the Pharr Main Office and the other near the lake.
Teacher parades. Teachers drive and ride through neighborhoods in a line of cars to bring cheer to students and their parents. Many educators have also created Facebook pages for their classes and initiated video conferencing with Zoom. Kids can catch up with their classmates and get some encouragement from their teachers.
Virtual storytime. Is there a celebrity more uplifting than Dolly Parton? Every Thursday for the next 10 weeks, Dolly will read a bedtime story at 7 p.m. as part of her video series, "Goodnight with Dolly." She'll read books from her Imagination Library and focus on comforting and reassuring children during the shelter-in-place mandates.