Free NC Webcast Reveals How to Track Your Family History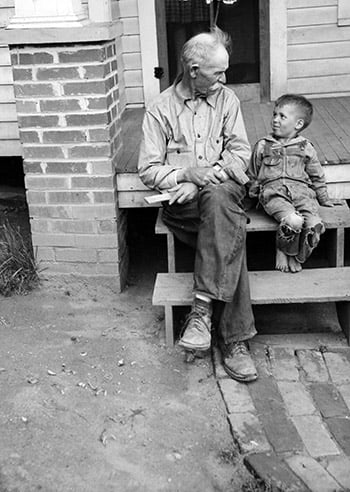 "Who are you and where did your family come from?" No one knows all of the answers to this question and exploring your ancestry often comes with a financial price. Oral tales handed down from relatives can get distorted or embellished over time.
So do you track your genealogy? On Saturday, Oct. 15, you can learn how to trace your ancestors at a free North Carolina Virtual Family History Fair webcast.
The online event — offered by the North Carolina Government and Heritage Library and the State Archives of North Carolina — starts at 10 a.m. at ncdcr.gov/family-history. It will feature a series of presentations on online tools, records and local and state repositories for genealogical research.
Watch at home or visit a participating public library listed below to view the streaming webcast as part of a group. No registration is required for participation.
Katharine L. Boyd Library (Sandhills Community College), Pinehurst, N.C.
George H. & Laura E. Brown Library, Washington, N.C.
Burke County Public Library (Morganton Branch), Morganton, N.C.
Chatham Community Library, Pittsboro, N.C.
Cumberland County Public Library and Information Center (Headquarters Library), Fayetteville, N.C.
Gaston County Public Library (Main Branch), Gastonia, N.C.
Hickory Public Library (Main Branch), Hickory, N.C.
New Hanover County Public Library (Main Branch), Wilmington, N.C.
North Carolina Government and Heritage Library, Raleigh, N.C.
Pender County Public Library (Main Branch), Burgaw, N.C.
Person County Public Library, Oxford, N.C.
Robinson-Spangler Carolina Room (Main Branch: Charlotte Mecklenburg Library), Charlotte, N.C.
Wake County Libraries (Olivia Raney Local History Library), Raleigh, N.C.
Watauga County Public Library, Boone, N.C.
Wayne County Public Libraries (Goldsboro Public Library), Goldsboro, N.C.
Wayne County Public Library (Steele Memorial Library), Mt. Olive, N.C.
For more information, contact North Carolina State Library staff at slnc.reference@ncdcr.gov or 919-807-7460.
More Ways to Trace Your Family Roots
Uncovering family history is a growing pursuit. As more people move around, connections to family roots become more important, says Meghan Bowden, a professional genealogist at Kinfolk Genealogy in Charlotte in a new Carolina Parent article. Read "Explore Your Family Tree" to learn how to begin your search.