Board Games vs. Video Games: And the Winner Is…
Board games and video games may both be fun to play, but board games offer additional benefits to children including family bonding, health, social development and learning.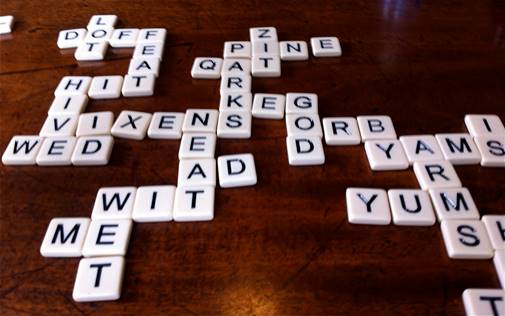 "YAAAATTZZEEEEE!!!" My 7 year old son cried out from the screened in porch after rolling sixes on all 5 dice. This shout out to the neighbors was followed by high fives, a hug for me, clapping, cheers, and a quick dance move by my son AND his older brother who hates to lose but could not resist the opportunity to celebrate with his sibling. Your child finds great joy in spending time with you. It's what he wants more than anything! Children want you to want to be with them. They crave your undivided attention, not because they are high maintenance or spoiled but because parental interaction is an essential part of their development.
As parents, one of our most significant–and most fun–jobs is to help our kids form healthy attachments to our family. When you put away your phone and pull out a board game, you connect with your child in a meaningful way through play. Plus there are plenty of other great developmental bonuses. Your child learns how to:
follow rules
focus
regulate self-control
detect patterns
predict outcomes
plan ahead
learn from experience
use social skills
wait
take turns
manage boundaries
interact with others
communicate
lengthen his attention span
never give up
In short, family board games give your child a chance to hang out with you and practice life skills in a very safe, fun environment. Plus they give you a chance to teach valuable life lessons right under your own roof. Since the average parent spends only four minutes a week in meaningful (noncustodial) conversation with each child, seeking out opportunities to talk with our kids face to face is a must. Setting up a board game may be just the ticket for setting up success in the communication department in your home.
Need some board game ideas? Try out: American Trivia, Scrabble, Bananagrams, Ticket to Ride, the Settlers series (Settlers of Catan, Settlers of America, etc.) Pictionary, Trouble, Checkers/Chess, Monopoly, Risk, Clue, Apples to Apples, Sorry, Life, and Backgammon.
Do some research here, Mom and Dad. Think about your child's interests, and if he doesn't have many game interests other than the digital variety, help him develop in this area. Digital games are not the same; they do not meet his developmental attachment needs. Gaming is an interaction between child and screen, and while a parent may be able to play a video game with the child, the interaction for both people is still primarily with the screen and not each other. Having an emotional experience side by side during video game play is not the same as the rich emotional sharing between parent and child that happen during the ups and downs of board game play. Digital gaming with your child also does not typically involve the necessary bonding components of eye contact and meaningful conversation. Furthermore, while the board game has a definite beginning and end, video games often do not, especially MMORPGs (multi member online role-playing games), so the child can continue to play on and on in isolation long after the parent has finished playing.
Choose one weekend night a month for family board game night. Try to get your older gamer to leave the basement and join the family in a fun round of Pictionary or Monopoly. You may both be surprised at how much fun it is. Who knows, before long he may want to trade more video game time for a stroll along Boardwalk or Park Place with you. And that is a win-win for everyone!