9 Ways to Explore Charlotte with Your Baby
Get out and get going with these fun ways to entertain you and baby.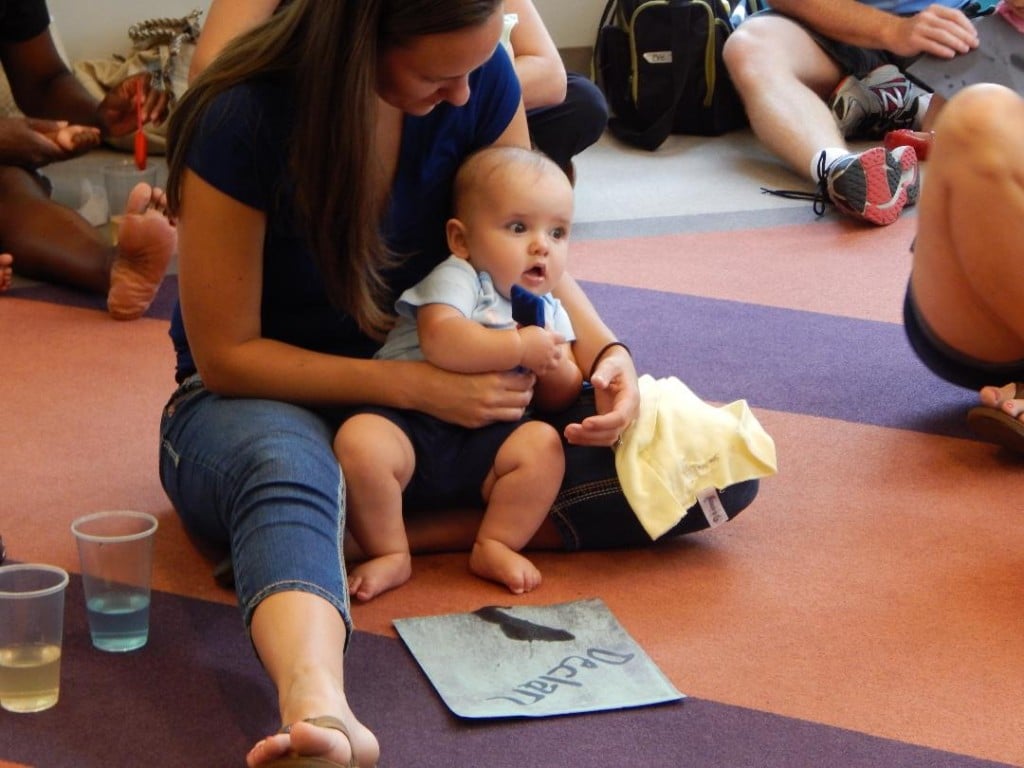 It might seem like your newborn to nine month old is only interested in three things: eating, sleeping and going through a ton of diapers. And while those activities are certainly a big part of the day, there's also plenty of time to go explore the world together. Keep the little one stimulated (and yourself sane) with these 9 activities that will have you singing clapping, connecting, working out and meeting new friends. Pack the stroller and changing bag and head out to see how many ways you can learn and play!
---
Baby & Me Storytime at the Barnes and Noble bookstore in the Arboretum Shopping Center is a parenting win-win. You and baby can enjoy classic stories and characters and find new titles to add to the rotation. It's a fun activity no matter the weather and you can get your much needed caffeine fix from the Starbucks located inside the store. Check the website for the current schedule. 3327 Pineville-Matthews Rd, Charlotte, NC 28226
There are a ton of ways to have fun at your local library! View the calendar of events and get ready to hear a great story at Baby and Family Storytime, dive into language and sensory learning during Community Learning time, and jam out like you mean it with babyPUNK! Many libraries also have play centers where babies can safely crawl around and explore. Visit your local library or check out a different branch every month!
Photo courtesy of the charlotte Mecklenburg library
Your little one can jam out at your local library.
Parent and baby exercise groups like Stroller Strides are a wonderful way for caregivers to connect with a supportive parenting village, spend time with their children AND get a much needed workout – all at the same time. You can find these groups around Charlotte with various locations and pricing structures. The first class is typically free so you can determine if it is a good fit for you and the little one. "Throughout the hour long workout our instructors will weave in songs for the kids, blow bubbles and keep the mamas moving," says Stacey Rosenthal, owner of Fit4Mom Lake Norman.