8 Tips to the Ultimate Family Road Trip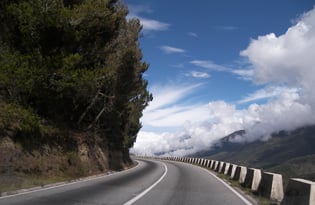 For the past 13 summers, my family and I have embarked on an extended RV journey, visiting 48 states and collecting priceless memories amid some of the nation's most beautiful locales. You can hit the road in a house on wheels, too. It's easier and more affordable to get started RVing than you might think. Here are a few tips, acronym-style, for the ultimate family ROAD TRIP:
R – RESEARCH
There are myriad RV options, starting around $5,000, as well as more than 460 RV rental outlets in America if you want to ease into the experience. A good place to start is GoRVing.com, which offers RV descriptions, local dealers, tips on getting started and suggested destinations. Then do in-person research by exploring the vehicles at dealerships and RV shows throughout the country. 
O – ORGANIZE TO MAXIMIZE
Flexibility is one of the great joys of RVing, but efficient planning will allow for stress-free spontaneity. Know your destination (a good source is GoCampingAmerica.com) and travel time. Then you can map out (and really, use an atlas) the must-sees along the way. 
A – APPRECIATE THE JOURNEY
The RV's windshield shows a movie of America, and you can stop the film at any time and enter the picture. So bring along a soundtrack (mine is Springsteen) to match the scenery. You can also design a scavenger hunt for the kids: Find the World's Largest Clothespin in Vining, MN!
D – DINE IN
Studies have compared the cost of traditional family vacations (airfare, hotels, restaurants) to the house-on-wheels adventure, and RV journeys save from 24-59 percent. One reason: You can shop for groceries instead of eating three restaurant meals daily. Dining out should be an option, not an obligation.
T – TIME IT WELL
It's not only about where you go, but also when. Perhaps you opt for the Great Smoky Mountains in June when the rhododendrons are blooming. Or a drive through Sedona, Az., as the late afternoon sun paints it red and gold. Or head for Disney World when it's NOT a vacation week. Timing can be everything. 
R – RELAX
Merging the adventure of the open road with the comforts of home is particularly beneficial when you hope to stick to a nightime routine. Enjoy a home-cooked meal and a movie on a flat-screen TV, or make s'mores around the campfire and watch the fireflies dance. 
I – INTELLECTUALIZE
When done right, an RV trip can be entertainingly educational. Bring books along that further immerse you in a sense of place (i.e. Tom Sawyer in Missouri). Point yourself toward teaching opportunities like the National Civil Rights Museum in Memphis and the Children's Museum of Indianapolis.  
P – PACE YOURSELF
In an RV, you travel on your own terms, and isn't that what a vacation should be? You're in control of the pace and the distance, going as far as your preferences and your budget will allow. You're creating lifelong memories for your children, so make the journey as much fun as the destination. 
Author Brad Herzog, featured blogger at GoRVing.com, lives on California's Monterey Peninsula with his wife and two sons. His latest American travel memoir is Turn Left at the Trojan Horse.