7 Educational, Fun Ideas for August 2020 with Kids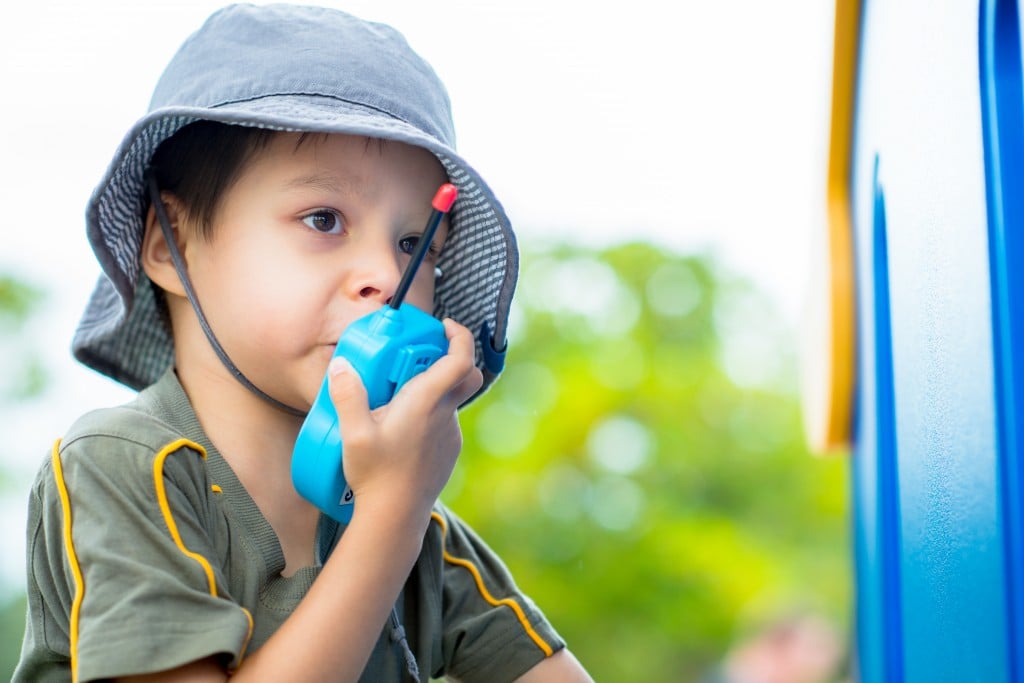 The dog days of summer in Charlotte are always tough for parents, but during the coronavirus pandemic, pain points are stretched to new bounds.
Local schools wished their graduating seniors well in May—some with virtual tributes—and now that Charlotte's hottest, most humid days are here, parents are running out of ideas to keep kids entertained.
Charlotte Country Day School has made it a priority to provide a variety of resources for parents even before the pandemic. For the unique situation Charlotte parents struggle with in August 2020, Charlotte Country Day's staff is offering their families' favorite activities and best ideas for safe things to do that are enjoyable for all and engaging for young minds.
1. Hike as a family
Getting outside is one of the best things to do when you can. For families seeking quality time while meeting fitness goals, hit the trails.
Charlotte Country Day staff favorites:
Anne Springs Close Greenway: A favorite place to fish, hike, and have a picnic. There is a small fee to enter.
Cane Creek Park: For a waterfront experience, take the family to this Waxhaw hiking spot.
Reedy Creek Park: There are 10 miles of hiking trails here. Plenty of places to fish and play, too—three ponds, a fishing pier, two playgrounds, and a dog park, to name a few.
DuPont Forest: Located near Hendersonville, N.C., this hike is popular and best-visited on weekdays if possible. Take a day trip here and you'll be rewarded with gorgeous waterfalls!
U.S. National Whitewater Center (USNWC): Great hiking trails that are open to the public.
2. Watch a musical together
Help a budding actor or arts lover broaden their list of favorite things to watch. Make it a premiere with popcorn and other fun touches.
Ready to tune in? Here are some family-friendly recommendations available on major streaming platforms:
Disney+
Hamilton (2020, Broadway). Starring the Original Broadway Cast of Hamilton.
Newsies (2017, Filmed Live Event). Starring Jeremy Jordan, Kara Lindsey, Ben Fankhauser.
Hello Dolly! (1969, Film). Starring Barbara Streisand, Walter Matthau, Michael Crawford.
Netflix
Shrek the Musical (2013, Broadway). Starring Brian d'Arcy James, Sutton Foster, and Christopher Sieber.
Amazon Prime
Carousel (2013, Concert). Starring Kelli O'Hara, Nathan Gunn, and Jessie Mueller.
Fiddler on the Roof (1971, Film). Starring Topol, Norma Crane, and Leonard Frey.
Hamilton: One Shot to Broadway (2017, Film). Starring Lin-Manuel Miranda and Tommy Kail.
The SpongeBob Musical: Live on Stage! (2019, Filmed Live Event).
3. IRL or virtual camps
Depending on your comfort level with sending your child to camp, there are a few options.
The NC Zoo has reopened for with some new protocols—be sure to check their website for updates before going. If you're looking for something to do at home instead, you can sign your child up for the virtual zoo classroom and/or virtual camps.
For creative minds, Noah's Art in SouthPark has begun reopening for in-person camps through fall, with protocols listed on their website. Virtual options are also available with live video instructions as kids paint along at home.
4. Different weeks "around the world"
Parents are getting creative with at-home fun to break up the quarantine fatigue we're all feeling. One popular idea for Charlotte Country Day families has been to do global-inspired weeks at home for the whole family to enjoy.
Each week, they learn all about a particular country. They cook foods from that country, learn about the animals that are prevalent, plan a virtual trip to the favorite spots they would visit, and other related activities. Everyone learns and tries something new—and it's almost as good the real thing.
5. Screen-free creative play at home
Charlotte Country Day's Drama teacher says creative play is "a great outlet for kids."
Children may need help getting started sometimes, so parents can act as a guide, but set the expectation that, after 15 minutes, you are going to let them play on their own. "This allows children to learn how to play independently and screen-free."
Here are some ideas:
Have a car wash with everyone's bikes, scooters, skateboards, etc.
Create your own zoo using stuffed animals

Children can make signs, labels, feeding dishes, etc.

Set up a tent inside
Create a fort outside with blankets and sticks
Rediscover walkie talkies
Create your own fun run/color games

Use spray bottles or water guns and little chalk dust

Go on a bug hunt
Make mud pies
Water balloons/water gun fights
Start a rock collection
Make a cardboard box village

Reuse boxes from online purchases

Create a sidewalk chalk obstacle course for your neighbors
Put on a puppet show

Create your own sock puppets or use stuffed animals
The edge of the bed makes a great puppet stage
6. Try mountain biking

The physical activity, fresh air, and change of scenery while mountain biking are therapeutic for the whole family. Though they're not far, the trails at Renaissance Park (Tyvola Road) and Colonel Francis Beatty Park (Matthews) feel like an escape to the mountains with the dense flora, pond, creeks, and rocky terrain.
To add an educational component, take a few breathers and hop off the bikes to admire and learn about the variety of plants and critters along the way.
7. Put those library cards to use
Library resources are often available online if you have a library card. Let the kids choose what types of books they want to look at.
"The whole idea is that reading for interest encourages readers rather than 'making kids read,'" Katherine Nims, Lower School Director of Studies at Charlotte Country Day, says.
A few book recommendations from Charlotte Country Day's staff are below, featuring especially inspiring picks for current times. Most of these reads are great for all Lower School ages, and some are suitable for older kids too.
"I Am Peace" by Susan Verde: This artfully-illustrated book on mindfulness shows children they can manage their emotions, make good choices, and balance their busy lives by learning to be mindful, express their emotions using speech, and more.
"Stamped: Racism, Antiracism, and You" by Jason Reynolds and Ibram X. Kendi: Giving context to where we are and how we got here, this read unapolgetically tells the history of racism simply and keenly. It reminds teens—and all of us—that we have a choice to make about who we want to be, and it gives lost teens perspective.
"Poet: The Remarkable Story of George Moses Horton" by Don Tate: This amazing, true story is about George Moses Horton who was enslaved on a North Carolina tobacco plantation. As a child, he secretly taught himself to read, and later in his life, he became an acclaimed poet.
"Marvelous Mattie: How Margaret E. Knight Became an Inventor" by Emily Arnold McCully: Another true story, this book is about young inventor Margaret Knight (Mattie) who started tinkering and making toys and tools from a young age. She even had to claim credit from a man for a loom safety device she invented when she was 12.
For more helpful parent resources, click here.