5 Ways to Look and Feel Your Best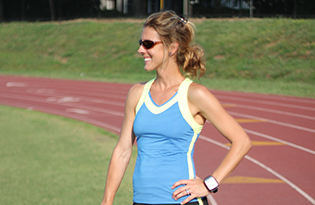 It's the New Year, which means time to get resolving. It's probably a lot to assume that we will have A+ days 365 days of the year, but I do believe there is a science behind feeling good, and there is a definite correlation to feeling and looking your best. Below is my personal short list of recommendations to achieve both. 
1. Eat healthy. I enjoy indulging in food and drink, but I do so in moderation. I try to eat clean and natural as much as possible. I start with a breakfast of egg whites, fresh fruit, toast and coffee, a green smoothie or salad for lunch, followed by an afternoon snack, and a balanced dinner, accompanied with wine and followed by something sweet. I don't deny myself of the things I love most, and balance what I eat with moderation and discipline. 
2. Be active. I exercise five to six times each week, on top of the daily rigmarole of chasing my children. It takes structure and discipline, but it is my undivided me time – my mental, physical and emotional balance to everything. If I am not squeezing in an early morning run, you will likely find me at the Y. Child care is included in the pricing, and I fully utilize the allowed two hours to exercise, shower or just catch up on my work in the lobby. The soul-filling fellowship is a cherry on top. 
3. Share the love. Life is busy for parents, leaving little time you and your spouse or partner. At the end of a long day spent working, doing, caring for others, this one seems the hardest. It is not a practice my husband or I have perfected, but we both try to slow down long enough each day if just to say thank you and I love you. 
4. Add it up in style. Created to serve as a beautiful healthy journal for your wrist, and a stylish reminder of our goals, the Chelsea Charles Count Me Healthy bracelets count daily goals by moving the beads from one side of the bracelet to the other. Count how many glasses of water you've had, how many vegetable servings or keep track of your weekly workouts. Locally available at Belk. chelseacharles.com
5. Healthy bites. Short on time, but still want to eat well? Check out Charlotte's only organic vegan delivery service Nourish. Place your orders online and delicious, healthy food is delivered to your doorstep. nourishcharlotte.com. 
Whitley Adkins Hamlin is a local stylist and mom to two boys under age 5. Read her Mother of Style blog.