5 Tips for a Safer Spring Break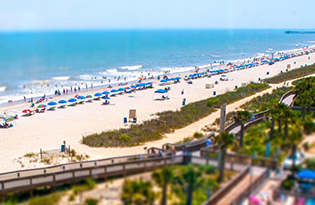 Fun. Sun. Relaxation. Spring break is the time of year when many teens take trips. But these fun little vacations can mean extra worries for parents. Along with safety and travel concerns, parents should pay extra attention to their teen's social networking profiles before, during and after that spring break vacation. Here's how:
1. Don't Over Share Details – Posting details of where and when they'll be at any given time creates the risk of getting unwanted attention from potential predators or strangers. Your teenager may want to share their fun plans with friends and family, but the rest of the world doesn't need to find out their every step from sites like Facebook Places or Foursquare. Encourage them to adjust their privacy settings so they aren't revealing too much personal information and locations.
2. To Post or Not to Post – Have a discussion with your child about what's appropriate and what they should probably avoid capturing on camera. Remember to tell them that inappropriate photos or videos, once posted online, can damage a reputation forever.
3. Monitor Social Channels – Pay attention to your child's pages while they are away. If you see potentially damaging or risqué photo or status updates, try to contact them and address the issue right away. Embarrassing or inappropriate postings or photos can cost them a job or affect their college application process.
4. Carry a Cell Phone – A cell phone on vacation is a must for teens. Make sure he or she carries it at all times and has all emergency numbers loaded and ready to go. If they are traveling internationally, make sure they know beforehand how to dial out. You don't want them in an emergency situation trying to figure out how to get help.
5. Encourage Photo Sharing – Have your teen send you photos along the way! They can text or email you a photo so you can follow along with their plans as they go. This helps keep track of their activities and lets you enjoy the fun break with them.
Whether your child is headed to the beach or overseas for community service, it's important to keep safety top of mind. Common sense travel tips like wearing sunscreen and keeping their passport safe are just the beginning!
Find more tips at safetyweb.com.