5 Natural Escapes in Charlotte
Get in touch with nature at these venues inside Charlotte's city limits.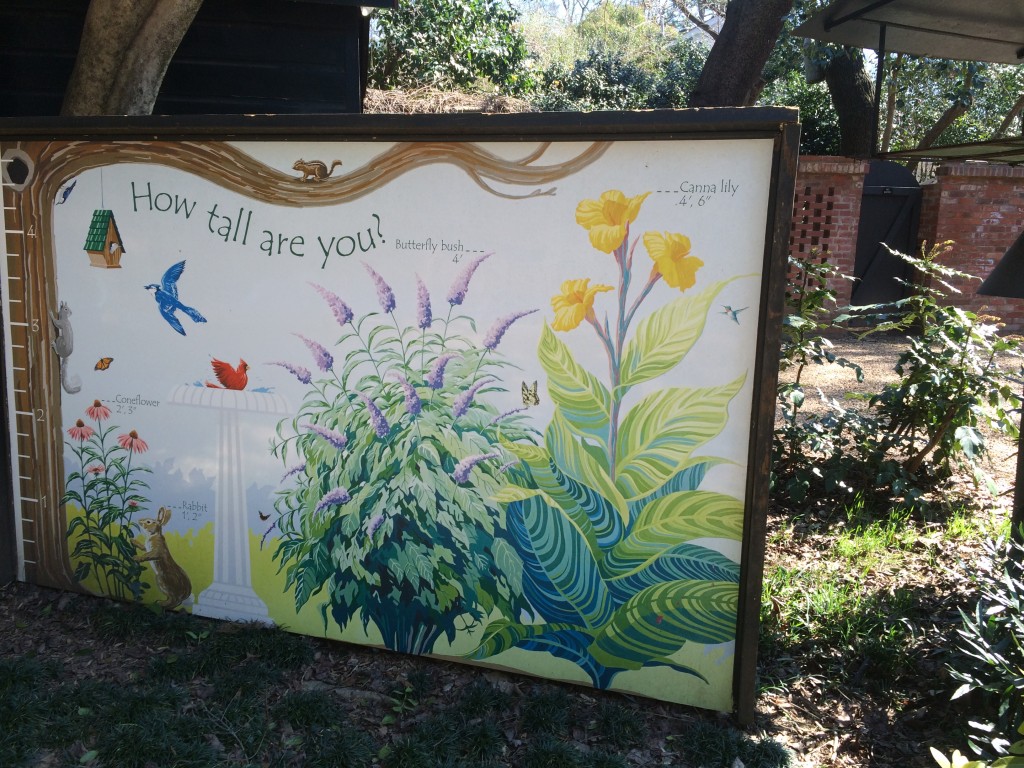 When you need a breath of fresh air from Charlotte's high rises, apartment buildings and highways, check out these five best bets for soaking in nature within the city limits.
---
Expect to hear a rooster at this garden gem in the middle of Myers Park. Wing Haven Gardens offers a tranquil reprieve from the business of Charlotte's metropolitan with fountains, ponds, a variety of well-marked plants and trees and its Children's Garden. The Children's Garden is made for hands-on play with a rain barrel stationed beside small watering cans for little guests to fill up and water plants. There's also is the chicken coop, vegetable garden beds, compost bins and special areas designed for storytime. No worries if children step on plants in this part of the garden, as it's made for exploration and learning. Join in a story time the third Tuesday of each month, and special events for children throughout the year. Open to the public Fridays and Saturdays. Wing Haven, 248 Ridgewood Ave.
photo by michele huggins
The resident rooster and hen at Wing Haven Garden.
Photo by Michele Huggins
Kids love using the watering cans to water the Children's Garden plants at Wing Haven.
---
Discovery Place Nature has a host of children's programming throughout the week, as well as educational, interactive kiosks and displays about critters that also call Charlotte home. Butterflies flit about in the Butterfly Pavilion, giving it a magical feel. Outside the museum walls is Fort Wild, a natural play space with teepees, plus a Fairy Stump Village and plenty of logs for balancing and boulders for climbing. Geared to kids ages 3-7. Open Monday-Friday, 9am-5pm; Saturday, 10am-5pm; Sunday, noon-5pm. $8. Discovery Place Nature, 1658 Sterling Ave.
---
Though fewer geese than their once were, the seven-acre lake at Freedom Park makes for a lovely place to walk, bike, scoot or jog, and you'll likely see a few Mallard ducks and possibly ducklings. Spread a blanket on the grassy knolls, and let the kids run free up and down the hills. Open all the time and it's free!
---
This 10-acre botanical garden on the UNC Charlotte campus includes a lot of biodiversity — from native trees to desert succulents and carnivorous plants (think Venus flytraps), plus a dinosaur sculpture, at its two outdoor gardens and the McMillan Greenhouse. There are also monthly Budding Botanists programs for ages 4-8. Outdoor gardens are open everyday during daylight hours. UNC Charlotte Botanical Gardens, 9090 Craver Road, Charlotte.
---
Technically this one isn't in the city limits of Charlotte, but it's pretty close at only 20 minutes northwest of Center City. Walk the Raptor Trail that winds through the center much like a zoo with views of more than 25 species of raptors, including bald eagles, owls and hawks. It's adjacent to Latta Plantation Nature Preserve alongside Mountain Island Lake that also offers easy hiking trails and places to stop and skip a rock on the lake's sandy beaches. Check the Carolina Raptor Center schedule for Vulture Feedings, Flight Shows and Behind the Scenes Tours. Open daily, see website for times. $6-$10, free for ages 4 and under. Carolina Raptor Center, 6000 Sample Road, Huntersville.