5 Must-Have Pieces for Every Mom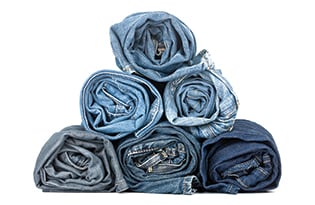 We live in a world of excess and fuss. There is something for everything, and we really only need a tiny fraction of any of it. When it comes to your wardrobe, keep your mind and closet uncluttered by dialing it back a bit and rely on this handful of year round basics.
1. T-shirt dress. 
Comfortable, stylish and totally cute, whether you are knocking around with the kids, running errands, or lunch dating with your girlfriends, the t-shirt dress is perfect weekend attire.  Pair it with a brown chunky belt, gladiators or wedges and shades during the summer months and transition this piece into fall wearing the same belt with cowboy boots, a denim jacket and simple metal jewels.

Splendid Scoop Neck T-Shirt Dress. $98, available at Nordstrom.
2. Perfect pair of jeans. 
We are lucky living here in the Queen City with options for a whole lot of everything, everywhere we turn.  And now, with Denim House located in the heart of Myers Park on Selwyn Avenue, we have an entire store dedicated to offering you the very best pair of jeans for your shape and size.

Denim House, denimhouse.com
3. Yes, the little black dress. 
This one really is a no-brainer.  With so many little black dress options out there, the important thing is to find one that is right for your body shape.  The most versatile style, one that hits at the knee cap and just covers the shoulders, will take any working mom from day to night; simply swap out your bag and jewels for cocktails after hours.


Pictured: Whitley Adkins Hamlin
4. A great coat.
Just like your signature accessory, every mama needs and deserves a great coat.  A lightweight four-season piece is a great piece in which to invest.  A quality made coat will allow you to show your personality, and it will last a lifetime.

5. Signature accessory. 
Accessorizing is the easiest way to make an outfit or look all your own.  When you're getting decked out for a special occasion, it's fun to reach for something you don't always wear.  Just the same, when you are stepping out to tackle everyday tasks, do it wearing your own signature piece.  At present, I love my handmade gold wire hoops wrapped with recycled Tee.  They are perfect every day with everything I wear!
6. A great bag. 
Whether you work away at an office, or you are at home caring for your kids, every Mom deserves a great bag. Rebecca Minkoff's Medium M.A.B Tote is just the right size, designed with ample slots, pockets and zippers. The bag's timeless classic shape will stand the test of time. $265, available at Nordstrom.com.


Rebecca Minkoff Medium M.A.B Tote
Whitley Adkins Hamlin is a local stylist and mom to two boys under age 5. Read more from Whitley in her Mother of Style blog or follow her on Twitter @QueenCityStyle.