5 Mompreneurs Use Talents, Hobbies to Craft Home Businesses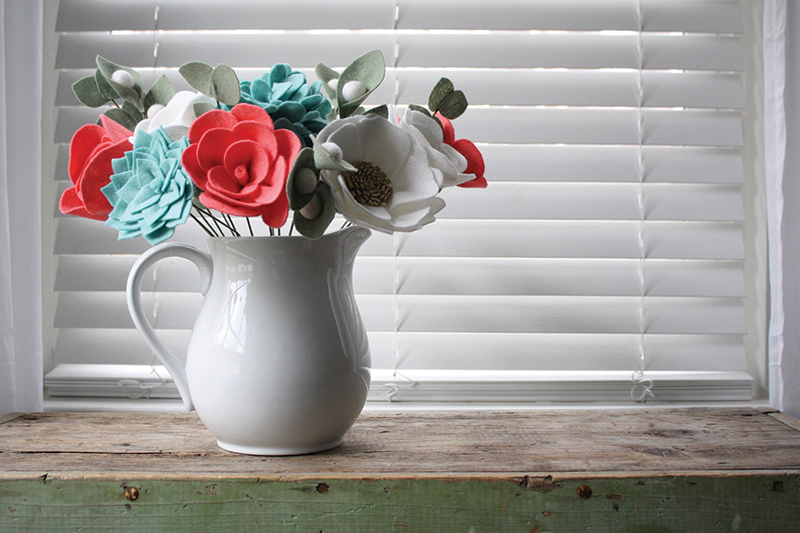 Several Charlotte-area stay-at-home moms are part of a growing trend to use artistic and creative talents and skills to become savvy business owners. They are making jewelry, handbags, skin care products and clothing to sell online, and on Facebook and Etsy — and they are doing it all from home while taking care of their children. Some want to make extra money for household expenses or extras like family vacations and summer camp, while others crave the connection and support they receive from the entrepreneurial community and their customers. Meet five Charlotte moms who are using their creative energy and savvy organizational skills to build their own businesses.
---
Humble Tree Naturals
Monique "Free Spirit" Sweeting, 40, is mom to Justin Sweeting, 17, and Sarah Sweeting, 8. She is also the owner of Humble Tree Naturals, a skin care products company she opened in 2016. Sweeting handcrafts natural bath, body and hair products in her home using unrefined fair-trade shea butter harvested by women in Ghana.
"I am very conscious of my ingredients, where they come from and how they are produced. I also love it because it's naturally vitamin-rich, balancing, and hydrating for both hair and skin," Sweeting says.
Sweeting's educational and corporate background in management and finance has helped build her business, but her skills as a parent have also added to her success.
"Manager and mom should be synonymous," she says. "I've cultivated many skills being a single mom like multitasking, problem-solving, creativity and managing on a budget."
Sometimes Sweeting works until 3 a.m., but normally she tries to complete projects when her children are in school. Scheduling "me" time is important to maintain a healthy balance in her life, she says.
Family, friends and the entrepreneur community have been a tremendous support to Sweeting by helping her establish business connections. She received a generous donation and business insight from a friend she met in a local community support group for black mothers. She has been able to pay it forward by meeting with other entrepreneurial moms to brainstorm about individual and collective business goals.
Sweeting's children benefit from their mother's business by learning how to be an entrepreneur and seeing the challenging work it takes to be successful. "They are learning to be self-reliant and independent. My children are like my board of directors," she says. Find Humble Tree Naturals online at humbletreenaturals.com and facebook.com/humbletreenaturals.
---
jula
When Angela Tate, 35, received overwhelming support from her husband and family to turn her crocheting hobby into a business, she decided to give it a try. In January 2017, she opened the Etsy store jula to sell her handmade crocheted hats, bags, scarves, ear warmers, baby shoes and custom requests.
Tate likes the flexibility of running her own business. She squeezes in time to work when her children Lucas Tate, 5, and Anna Tate, 2, are occupied or sleeping.
"For the actual crochet work, it's easy to sneak in a few stitches here and there, so I'm constantly working with yarn at the table while the kids are eating breakfast, getting dressed or playing together," Tate says.
In 2016, Tate struggled with postpartum depression. Having always had an interest in crafts, she chose to teach herself to crochet to have something positive to focus on and as an outlet from parenting two young children.
"As a full-time stay-at-home mom with two young children, I think I was kind of desperate for some mental stimulation that wasn't related to caring for the kids," she says.
Starting jula has put Tate in touch with other small-business owners and makers in the community.
"I feel like I have colleagues again and am re-establishing my place in the workforce, in my own way." She hopes to expand to markets and boutiques because it's easier to sell wearable items to people when they can touch and try them.
Shop jula at julacustomcreations.etsy.com, facebook.com/julacustomcreations or instagram.com/julacrochet.
---
Cul De Sac Creations
In the summer of 2016, Estefania Komatsu, 37, decided to turn her hobby of decaling and monogramming into a business enterprise named Cul De Sac Creations. Komatsu originally bought a cutting machine to make labels for organizing in her home, but as she got more confident with the process, she began making things for friends and neighbors.
Through Facebook, Komatsu sells vinyl decals, personalized and monogrammed onesies, T-shirts, canvas bags, water bottles and ring dishes. She also makes items for parties and events.
"I love helping people with their vision on whatever product they are looking to personalize." she says.
Komatsu's priority is to her two children, Zoe Komatsu, 9, and Dylan Komatsu, 4. She works while the kids are in school. When she needs additional time during the busy holiday seasons, she works when her husband is home.
"I work around their schedules so this was a great way to make a little income to help with their after-school activities and working my own schedule," she says.
Komatsu would like to make an impact by helping nonprofit organizations and local community organizations raise funds through her products.
"Sometimes we don't know directly whose life we are touching by what we do, but [it] is so important to help spread awareness in today's world," she says.
Look for Cul De Sac Creations products on Facebook at Cul De Sac Creations.
---
Some Things Wong
In 2015, Laci Wong, 32, used her skills as an elementary school teacher to open Some Things Wong, a small business that sells handmade felt flowers, bouquets, succulents and wreaths.
With three children under the age of 5, and one more on the way, Wong has to be creative in finding time to work, and says she does most of her work after the kids are asleep or on the weekends. She enjoys the calmness of the work when chaos seems to be par for the course with young children.
"I would say flexibility, patience and creativity are my most used skills in my business that also come from motherhood and my years teaching," she says. "As long as there is a little bit of time for me to work, usually after my kids are in bed, I'll keep doing it."
Wong started making felt flowers as a hobby. The flowers are hand-cut out of high-quality wool-blend felt and pieced together by Wong.
"It was so nice to sit down and actually begin something and complete it," she says. "I also was a bit overwhelmed daily by the news I was hearing from around the world and was looking for all the ways I could help."
Each month ten percent of profits from Some Things Wong is donated to an organization that brings aid to people all over the world. Look for Some Things Wong at somethingswong.etsy.com, facebook.com/shopsomethingswong and instagram.com/somethingswong.
---
The Pure Roots
Liz Vaagen-Clark, 35, hand cuts stencils and spray paints the design on old windows that would most likely end up in the trash. Vaagen-Clark started her business The Pure Roots seven years ago when she was pregnant with her second child.
"I started collecting the windows from curb sides as far as nine or 10 years ago when we moved to Charlotte. I couldn't handle all that physical weight being thrown away. I had about 40 windows collected before my husband said that I should actually do something with them," Vaagen-Clark says.
Her first design was owls. She painted one night with her husband who showed her how to use spray paint. Her designs are now well known throughout NoDa and surrounding neighborhoods. She is casual about the business and sells them by word of mouth and uses The Pure Roots name loosely. For her, what she makes is more of a hobby than a business, as she is not focused on making a lot of money from what she designs.
"I love working with clients on new ideas and fun things I would never have thought of like the Buddha with a pug head or sugar skulls," she says. "I enjoy the process with new clients, deciding on ideas and colors and then seeing the final product hanging around the city."
Involving her children in the process has been important for Vaagen-Clark. "They love using spray paint, when I let them, and I let them have free range with windows I can't use," she says. "They are also great at thinking of new window ideas." Look for Vaagen-Clark's windows on instagram.com/hausclark/.
---
Vanessa Infanzon is a local freelance writer who lives in Charlotte. Find her on Twitter @morethanVMI.