5 Ice Cream Spots in South End with Kid-Approved Flavors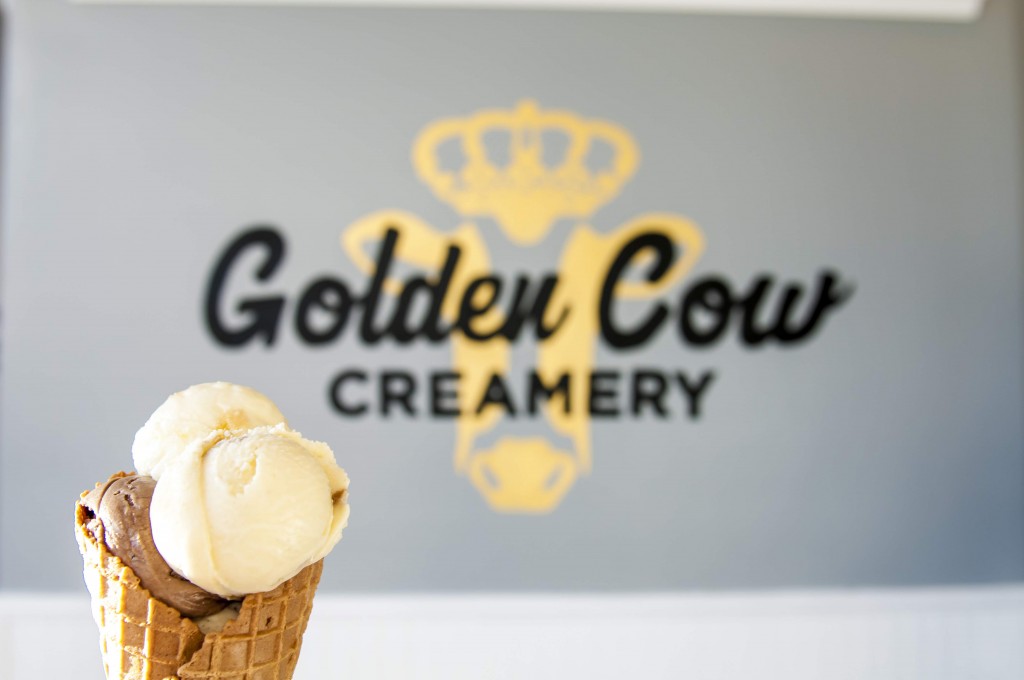 5 Ice Cream Spots in South End with Kid-Approved Flavors
​
Beat the heat and take the family to these ice cream shops in South End for kid-approved flavors and sweet memories.
Although school is starting, Charlotteans know that summer temperatures aren't over until the Queen City says so. And an ice cream outing with the kids is the perfect way to cool off and soak up those last few weeks of summer.
For a treat-fueled family adventure in South End, we've got all the details on which shops to try, plus kid-approved flavors and parking tips at each—so all you have to worry about is how many scoops to get.
Bring on the sugar crash…
1. Golden Cow Creamery
170 W. Summit Avenue
A passion for homemade ice cream does not go unnoticed at Golden Cow Creamery, where all ice cream is made with wholesome ingredients such as real cream, milk (or coconut, for rotating vegan options), and pure sugar. Dunkaroos, a child (and adult) favorite, is a treat filled with frosted animal-shaped cookies that are whipped into a cake batter-like ice cream.
Pro Tip: There may be street parking available, or you can take the LYNX Light Rail and get off at Bland Street—you'll be just a couple blocks away.
2. Two Scoops Creamery
1616 Camden Road
An ice cream shop founded upon a family secret recipe, Two Scoops is great for families. If your young one is drawn is to fun colors like most, they will love the Cookie Monster's vibrant blue hue—this vanilla ice cream base is then filled with scrumptious cookie chunks.
Pro Tip: For ultimate convenience, take the Light Rail or the parallel Rail Trail (depending on your distance). Two Scoops is located directly off the Rail Trail, making it a fun stop during a Rail Trail adventure.
3. Jeni's Splendid Ice Creams
1920 Camden Road
Jeni's isn't too far from Two Scoops. Not just for smartphone-toting foodies, this popular shop also has simpler flavors for simpler palates, plus vegan options. Trust us… If your kids love to pick out the marshmallow charms in their cereal, they will beg for Jeni's Supermoon. The Supermoon features fluffy vanilla marshmallows swirled with candied violet. For a simpler solution, try the Milkiest Chocolate for a silky smooth, all-over-your-kid's-face treat.
Pro Tip: Jeni's is in the heart of South End, so you have a few ways of getting there. Either take the LYNX, park in one of the nearby parking decks (206 W. Park Avenue or 115W W. Park Avenue), or look for metered and non-metered street parking on Camden Road and Worthington Street.
4. Mr. K's Soft Ice Cream
2107 South Blvd
Step inside Mr. K's, a South End staple, for a classic diner feel and cheerful atmosphere. Take the kids back to the basics at this no-frills shop with a vanilla soft-serve cone dipped in rainbow sprinkles—you just can't beat that. Or opt for a classic banana split for the family to share!
Pro Tip: You should be able to find ample space in Mr. K's parking lot—you can even sit out at the patio tables if the inside is packed (as it can be during lunchtime).
5. King of Pops
2500 Dunavant Street
For a slightly less messy treat, stop by the King of Pops pop shop for handcrafted, all-natural popsicles with flavors sure to grab your kid's attention. Picky eaters will have a hard time saying no to the Cookies & Cream variety made with velvety vanilla and visible chocolate chip cookie chunks.
Pro Tip: While there are a few spaces in front of the shop itself, Dunavant Street also offers street parking for the snagging.
---
Charlotte's Historic South End neighborhood is where retro mixes with contemporary, where historical meets trendy, where art intersects commerce. This vibrant spot in the city is close to Uptown, the airport, major highways, and directly on the LYNX Light Rail Blue Line. Born in the 1850s and refined in the 1990s, today's South End is a place where families, friends, and business associates can all find something to love. Learn more about South End by visiting HistoricSouthEnd.com and following @southendclt on Facebook, Instagram, and Twitter.