5 Food Trucks Families Will Love in Charlotte
These local food trucks have treats to please every member of the family.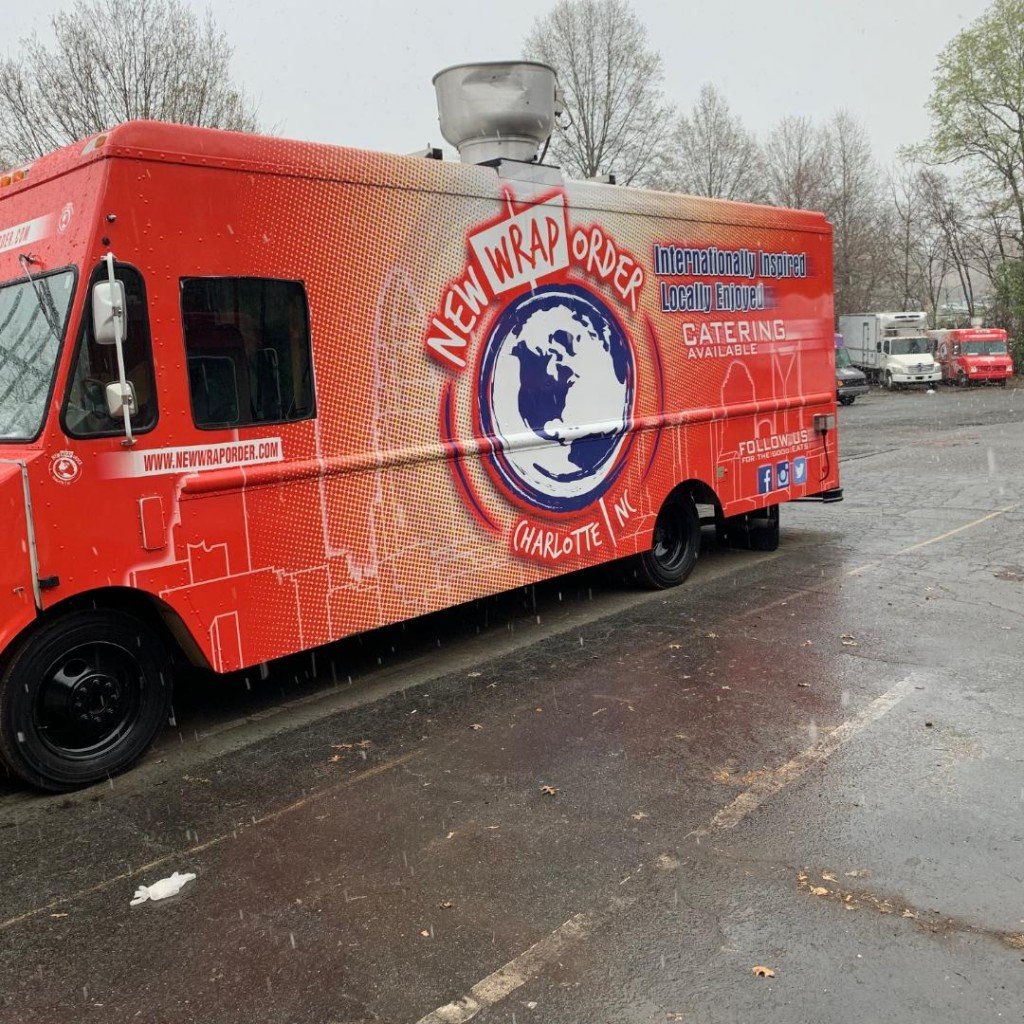 The Charlotte area is lucky to have a plethora of food trucks offering an array of top cuisine. And as the weather gets warmer, you can spot these restaurants on wheels at festivals, backyard parties, breweries, parks and more. The 5 food trucks listed below are especially family-friendly, with foods kids love and adventurous offerings to keep parents happy. From grilled cheese to berry bowls, cupcakes to wonchos and lots of yum in between, these 5 should be on your "must eat" list.
---
A food truck dedicated to the fine art of the grilled cheese? Yes please. Papi Queso was founded in 2012 by Shelley and Brian Stockholm who say they wanted to take something familiar and elevate it with quality ingredients and classic techniques. They've done it with Papi Queso! Go for the classic Lil Cheesy which is blend of Cheddar, American and Provolone, or take the cheese stretch to the next level with the popular Pig Mac, a creamy mac and cheese with pulled pork and caramelized onions or Mushroom and Gruyere sandwich with pan roasted mushrooms, truffle robiola, and gruyere. Catch them around Charlotte!
Everyday can be fry-yay when you dig into What the Fries CLT. This food truck is a fried potato enthusiasts dream with hand-cut loaded fries and tater tots. Top it off with an order of bread pudding and consider yourself a food hero. Kids (and grown ups) can dive into seasoned fries, Cheesy Fries and tater tots! For the more mature taste bud, What The Fries CLT gets creative serving up steak and shrimp Hibachi fries. Yum! Click here to see when they will be in a location near you!
Berries, berries and more berries! If your kids can't get enough of fresh strawberries, blueberries and other sweet fruit treats, a stop at Ricos Acai is in order. Acai is blended smoothie goodness on the bottom of a bowl usually topped with fruit, granola and other goodies. Choose from regular or small bowls including the Panther Bowl with packs of Acai puree, granola, banana, almond butter, peanut butter, Nutella and hemp seed, a Rainbow Bowl with Acai puree, granola, banana, strawberries, pineapple or mango, kiwi, blueberries and raspberries and more. All family members can get creative and add their own favorite toppings like honey, coconut flakes, Chia seeds and other sweet treats. Find them here!
One word – wonchos. Wonchos are the magically delicious culinary brilliance of wontons made into nachos, topped with yummy goodness and served up by the New Wrap Order food truck. Order the traditional wonchos or go West Coast with basil avocado crema, lettuce, red onion, sweet roasted red peppers and bacon, or try the Dirty South with roasted garlic aioli, lettuce, caramelized onions, tomatoes, Penny's Jalapeño Pimento Cheese and bacon. Can't decide? No problem, you can order all three. You can find these tasty inventions as well as internationally-inspired wraps and bowls at one of their food trucks zooming around Charlotte.
Find out where to dig in here!
What could be better than a bakery? How about a truck filled with cupcake sweetness on wheels! The Art of Baking food truck travels around town packed with mouth-watering sweets including their best selling cupcake flavors – strawberry short cake, pancakes-n-bacon featuring a vanilla cake with maple buttercream and finished with a piece of candied bacon, and their famous red velvet cake. You can find this deliciousness traveling around Charlotte, Concord, Rock Hill and other locations. This mobile bakery is also available for private and corporate events. Catch the cupcake truck!