4 Things to Know About North Carolina Outward Bound
Teens and families can grow through outdoor adventure challenges.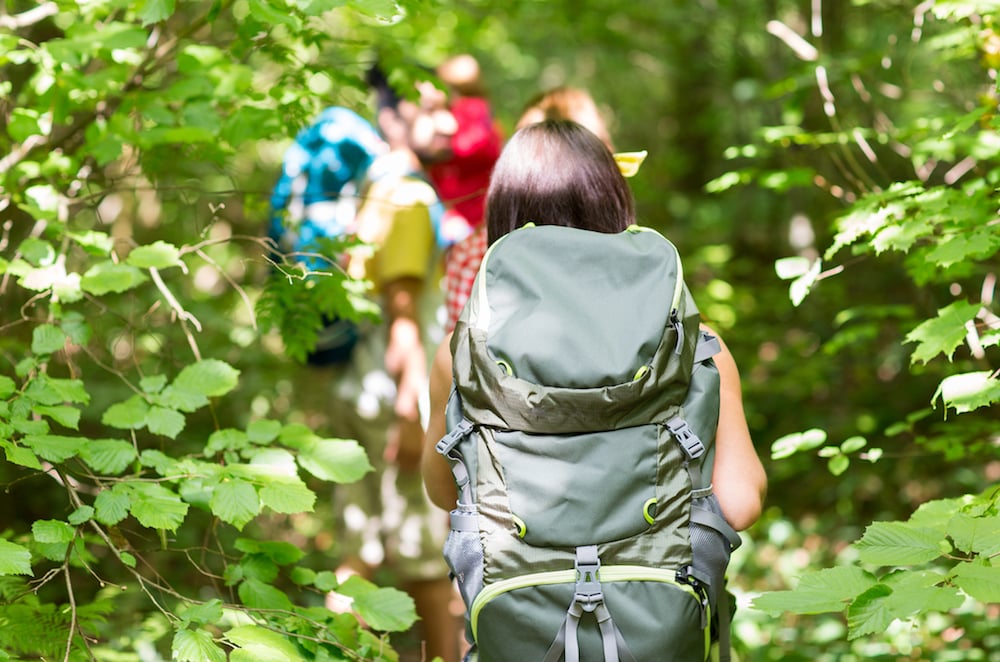 What do backpacking, rock climbing, canoeing, whitewater rafting, sailing, dog sledding, kayaking and cross-country skiing have in common? They are not only once-in-a-lifetime adventures, but serve as classrooms to help North Carolina Outward Bound School students serve others, confront challenges and reach their true potential.
North Carolina Outward Bound School (NCOBS) offers a host of excursion opportunities for students of all ages and backgrounds. Courses focus on character development, leadership and service. With adventures in North Carolina and across the world, including offerings for teens, adults, families, educators and Veterans, the opportunity to discover your path starts with the first step.
While its students and program locations vary, all Outward Bound schools teach four core values (called the four pillars) as part of its pedagogy: self-reliance, physical fitness, craftsmanship and compassion.
1. Make it a Family Affair
Venture to the mountains of North Carolina for family backpacking and rock climbing. Parents and children have the opportunity to deepen their appreciation for one another and strengthen their bonds with four days of backpacking, orienting, sleeping and eating in the backcountry, and rock climbing in the Blue Ridge Mountains.
Wanting to explore farther? Check out the family trips in St. Croix Riverway and Ten Thousand Islands.
2. Ask if There is a Unity Club at Your Child's High School
The Charlotte Unity Project is a partnership of NCOBS and Charlotte-Mecklenburg Schools. A group of 12 students from each Unity School is chosen to represent the diversity of their community and receives a full scholarship. They embark on a wilderness expedition designed to assert their common humanity, develop their courage and compassion as leaders, establish a democratic forum with which to discuss challenging issues, and create a model community within their crew. As funds and available space at the Pisgah National Forest basecamp allow, NCOBS hopes to partner with additional Charlotte high schools.
3. Experience a gap Year, Outdoors
College students and young adults embark on the adventure of a lifetime with a 72-day course that starts in Patagonia and moves through Central Florida to the Blue Ridge Mountains. Participants return to their workplace or classroom home an experienced leader, and can apply a renewed commitment to excellence, inspiring others with a desire to make a difference.
4. Immerse Yourself in Experiential Education
Whether you are a veteran adjusting again to life at home, an educator hoping to find new ways to connect to your students, or just needing to unplug and gain a new perspective, NCOBS has a course designed to do just that.
"Routinely, the teachers who are most charged up, the ones who bring the most back to their classrooms, the ones who are most eager to try something new, are the teachers who attend the Educators Initiative. I cannot wait to send more of our teachers and continually shift the culture of our school," says L. Hamilton Clark, Jr., former head of school at The Episcopal Academy.
North Carolina Outward Bound School is a not-for-profit educational organization celebrating 50 years of serving people of all ages and backgrounds through challenging learning expeditions that focus on character development. Find out how you can step outside your comfort zone at NCOBS.org.
Katy Rust is a Charlotte Advisory Board member at NCOBS.