4 Halloween-Exclusive Treats Across Charlotte
Doughnuts, cookies, and more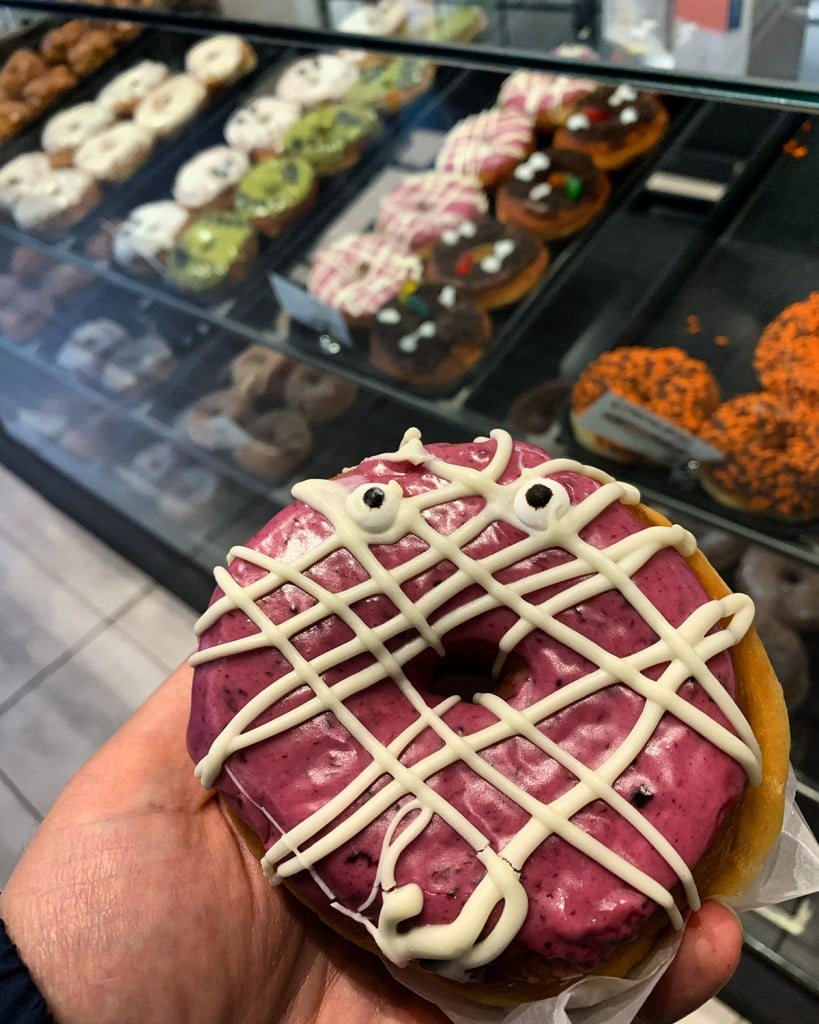 IT MAY BE RAINY today, but that doesn't mean you can't get some Halloween treats. Here are a few spooky exclusives available across the city, from desserts to brews:
Pepperbox Doughnuts
South End
Some of us like our doughnuts a little "extra." Pepperbox's Halloween day exclusives include Matcha Lemon Frankenstein, Vanilla Bean Ghost, Boo-Berry Blueberry White Chocolate (shown above), and Boneyard Cookies 'n Cream.
---
Suárez Bakery
Park Road Shopping Center
Suárez always goes big for holidays. On Halloween, just wearing a costume will get you a free sugar cookie shaped and colored like a pumpkin. That will hold you over as you scan their racks for all sorts of ornate creations. Get a preview of the cookies here.
---
Golden Cow Creamery
SouthPark and South End
Golden Cow is known for its unexpected ice cream creations, like its series of beer infused-goodness. Charcoal Honeycomb and Dirt and Worms. Charcoal Honeycomb and Dirt and Worms are the flavors to grab in their shops today.
---
Protagonist
NoDa
For its first "Antagonist Halloween Party," Protagonist promises themed beer cocktails and music. Also, the best costume will nab you a $50 gift card. See more Halloween parties here.