4 Creativity Books to Tackle Summer Slide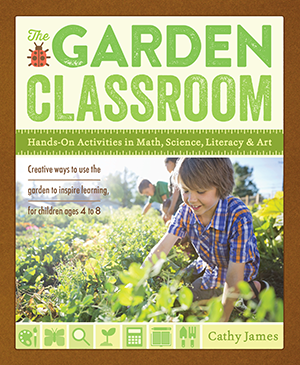 1. "The Garden Classroom"ᅠ
By Cathy James
Beat summer slide with this fun and interactive garden activity book that not only allows you to teach your child math, science and the arts, but inspires a fun and creative spirit. (Shambhala Publications, 2015, $18.95). roostbooks.com

2. "The Artful Year: Celebrating Seasons and Holidays with Crafts and Recipes"
By Jean Van't Hul
A beanpole teepee, indoor hopscotch, sun catchers and even artful pinwheels can be found in this all encompassing craft guide. (Shambhala Publications, 2015, $24.95). roostbooks.com.

3. "The Giant Book of Creativity for Kids"
By Bobby Conner
Peel back your child's creative layers with activities that cover art, construction, music, dance and even pretend play. Each activity is designed to raise creative thinkers. (Shambhala Publications, 2015, $21.95). roostbooks.com.

4. "Project Kid: 100 Ingenious Crafts for Family Fun"
By Amanda Kingloff
Learn how to make Bangin' bongo drums, T-shirt baubles, puff-paint window clings and 97 other cool crafts. (Artisan, 2014, $22.95). artisanbooks.com.