4 Charlotte Pizza Spots for Kid-Free Date Nights
Our latest date night column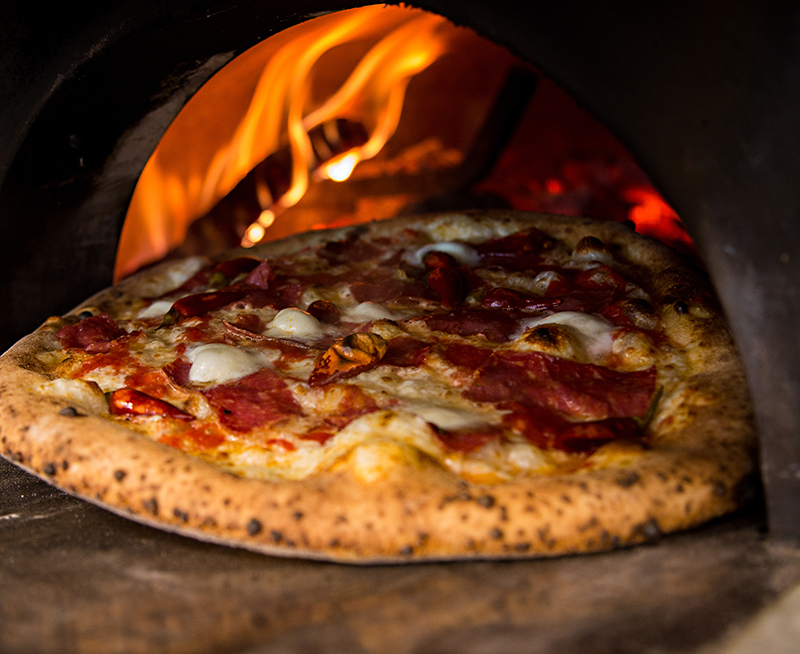 Sometimes, when you're headed out for a date night with your special someone, you're in the mood to go somewhere fancy with dim lighting, a romantic atmosphere and a robust menu of high quality food. Other times, you're in the mood for something simple and classic and know that hitting up your favorite pizza spot is the way to go. This month, we're rounding up best spots that offer elevated versions of pies that you may not get to with kiddos.
---
Inizio Pizza Napoletana
Inizio Pizza Napoletana, which has locations in South Charlotte as well as the Dilworth area, is a sure bet if you're looking for a classic and delicious Italian pizza experience. To make their true Neapolitan-style pizza, they follow a strict set of specific guidelines including the use of a wood-fired oven that cooks the pizza within 90 seconds, a naturally risen dough made with "00" flour and origin specific ingredients. At Inizio Pizza Napoletana you're in for a classic pizza meal that will leave you full and happy.
---
Stagioni
If you're in the mood for upscale pizza, Stagioni is the place to go. It's also the place to go if you're looking for pizzas with inspired ingredients and a little extra flair. If you're in the mood for upscale-classic, go for the pepperoni pizza. If you'd like something with a little bit more excitement, try the butternut squash pizza, the smoked lamb sausage pizza or the duck and brussel sprouts pizza.
---
Mama Ricotta's
While Mama Ricotta's may be known for their pastas and delicious desserts, they also boast one of the best pizzas in town and make for a cozy date night location. Serving up fine Italian food since 1992, Mama Ricotta's is a Charlotte classic worth a visit on pizza night.
---
Pizzeria Omaggio
Located at 1055 Metropolitan Ave., Pizzeria Omaggio is a close-to-uptown restaurant that is sure to satisfy. Serving both classic and seasonal pizzas, you might be overwhelmed with choice when you first take a peek at all the menu has to offer but, with a little planning and perhaps a choice to split two pizzas between you and your date, you'll have the chance to sample all that Pizzeria Ommagio has to offer. Go with a classic Ortolana with roasted red peppers, eggplant and zucchini or, a seasonal choice like the Butternut Zucca which features butternut squash puree and homemade italian sausage.
If you're a pizza lover, Charlotte has a lot to offer. The next time you decide to head out without the kids, pick one of the date-worthy pizza restaurants above and you'll enjoy a classic and delicious date night!