30 Days of Summer Fun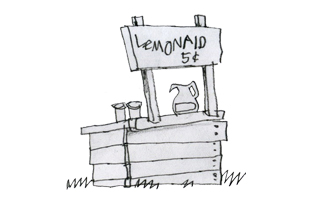 JUNE
1 – Kick off summer at the ballpark and watch the Charlotte Knights play the Buffalo Bisons at 7:15 p.m. www.charlotteknights.com.
2 – Visit a local farm and pick your own fresh strawberries. www.charlotteparent.com/Directories/farmersmarket.php
3 – Watch your favorite family flick outside. Enjoy "The Karate Kid" for free at Pineville Lake Park; starts at dusk. www.pinevillenc.net
4 – Hop in a raft with your entire family. Ride the rapids at the U.S. National Whitewater Center. www.usnwc.org
5 – Plant a flower and watch it grow all summer. Don't forget to water it!
6 – Bike the Greenway nearest you; don't forget your helmet!
7 – Have a bubble-blowing contest. The biggest bubble wins! Crayola has washable colored bubbles and a fun Bubble Launcher.
8 – Make kites then take them for a test fly. Spending time together outdoors and being active is what summer is all about.
9 – Climb a tree. Get in touch with nature in your yard or at the park. Rest and enjoy the view.
10 – Set up a weekend lemonade stand for a cause. Join in Alex's Lemonade's 8th Annual Lemonade Days fundraiser and help fight childhood cancer, one cup at a time. Register your stand at www.alexslemonade.org.
11 – Spark up a campfire. Tell your favorite stories while roasting marshmallows. Have s'mores for dessert.
12  – Stop and smell the roses. Spend the day at Daniel Stowe Botanical Gardens. www.dsbg.org
13 – Camp in! Build a fort out of kitchen table chairs and bed sheets.
14 – Enjoy free mountain music and stories at the Bessemer City Branch Library. 10:30 a.m. and 2 p.m. 207 N. 12th St., Bessemer City. www.glrl.lib.nc.us
15 – Climb aboard the kiddie train or ride the carousel at Dan Nicholas Park. www.dannicholas.net
16 – Play hopscotch or jump rope; invite friends over and bounce around all day!
17 – Pack a T.G.I.F. lunch and take a hike at Crowder's Mountain State Park. www.crowdersmountain.com
18 – Dance to the sounds of Cookie Trio at the Blakeney Summer Concert Series. 7 p.m. www.shopblakeney.com
19 – Grab your rod and reel, and go fishing with Dad for Father's Day at Lake Wylie or Lake Norman.
20 – Ride the LYNX Blue Line from the SouthEnd to Uptown Charlotte and stop in for storytime at ImaginOn. www.charmeck.org/city/charlotte/cats/lynx and www.imaginon.org
21 – Pan for gold at Historic Latta Plantation and Nature reserve in Huntersville. www.lattaplantation.org
22 – Catch lightning bugs in the back yard. Use a net or just your hands.
23 – Get creative at the Project Build exhibit at Discovery Place. www.discoveryplace.org
24 – Host a sidewalk chalk contest in your neighborhood. Invite everyone to the unveiling of the art gallery on concrete.
25 – Take a spin around the lake at University Place on one of Dave's paddleboats. While your there, grab a cone at Ninety's Ice cream. http://racecitymarketing.com/davespaddleboats
26 – Play 18 holes of miniature golf at the new Lake Norman Mini Golf in Cornelius. www.lknminigolf.com
27 – Volunteer for an hour or two. Let the kids walk dogs at an animal shelter, clean up a creek, or tend to a garden/yard for and elderly neighbor. Or, make cards for military moms and dads serving overseas.
28 – Watch the clouds. Take a large, cozy blanket outside and watch the clouds pass by. See what animals the kids can spot.
29 – Jack a car and change a tire as a member of a real pit crew at the NASCAR Hall of Fame. www.nascarhall.com
30 – Freeze popsicles, using fruit juice and popsicle sticks in paper cups. Eat them outside, where they melt faster!