3 Tips to Make Time for You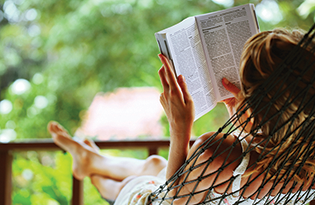 Though it can seem impossible to find time for yourself with busy family schedules, it's important to take time for you. Kim Jacobs, host of "Daily Balance With Kim Jacobs" offers these tips to make it happen.
[1] Ask for help. Ask your spouse, family or friends to help you by watching the children while you get some alone time to do whatever you find relaxing to do. If you don't ask for the help that you need to take this much deserved break you could experience burnout and frustration with your family. By taking the time you need for yourself, you can feel rejuvenated and able to handle the family easier.
[2] Do what makes you feel good. Take a bubble bath, get a pedicure and manicure, give yourself a facial, or go to the gym. Stick to things that energize you and make you feel good about yourself.
[3] Take advantage of naps or bedtime. When your children nap or go to bed for the night, take full advantage of that time. Do something that you enjoy doing, such as reading a book, work on a fun hobby, watch a recorded show, or simply rest. The goal is to do something that allows you to wind down while they are sleeping.