21 Family-Friendly Events You Can't Miss in Charlotte This Month
What's happening in March?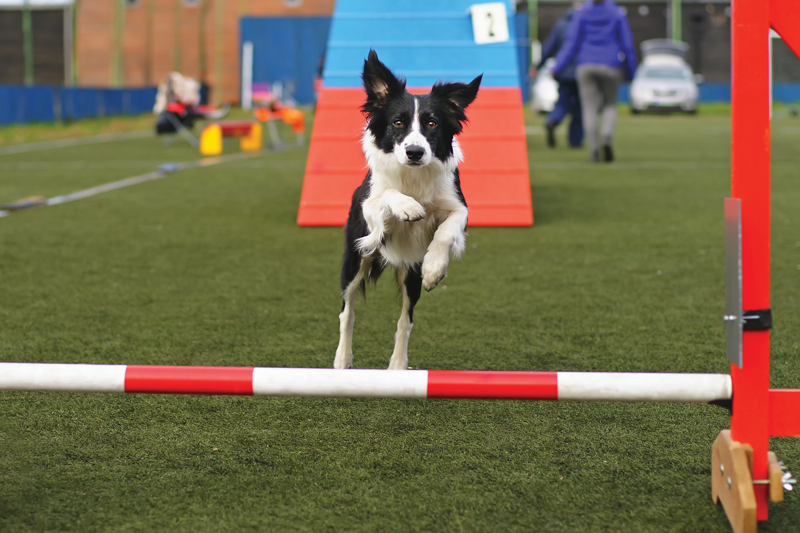 MARCH 2
Mallard Creek Recreation Center, 2530 Johnston Oehler Rd. Ages 2-5. 10-11am. $5. Come dressed as your favorite Dr. Seuss character and enjoy a Dr. Seuss book, craft, and special treat. Register online.
MARCH 3
ImaginOn: The Joe & Joan Martin Center, 300 E. 7th St. Ages 3-11. 11am-1pm. Free. Meet Dakota, pet a baby T-Rex, read aloud to dinosaurs, and then take a ride!
MARCH 5
Barnes & Noble: Arboretum, 3327 Pineville-Matthews Rd. 6pm. Free. Bring some friends and play board games!
MARCH 7
Corporate Cup Start Line, Corner of MLK and Tryon Streets. 7:30am-noon. $45-$90. Register for the 41st annual Corporate Cup 5K, half marathon, and relay, the YMCA of Greater Charlotte's largest road race. The post-race party includes music, food, and vendors.
Celebrate St. Patrick's Day with the Ceolna Gael Irish Pipe Band, the Connick School of Irish Dance, green cars, and more. The parade travels along Main Street from Iredell to Center Avenue and concludes with more music and dancing. Downtown Mooresville, Center Avenue, and Moore Avenue, Mooresville. 3pm. Free.
MARCH 10
Independence Regional Library, 6000 Conference Dr. Teen. 2:30-3:30pm. Free. Share original poetry, or bring a favorite poem to read in exchange for pancakes.
MARCH 14
McDowell Nature Preserve, 15222 S. York Rd. 10am-4pm. Free. Drop in at the Nature Center for your first clue, and may the luck of the Irish be with you!
MARCH 15
BoPlex, 2700 E. Independence Blvd. 1pm. $18.50+. Celebrate Chubby's birthday and take advantage of family packs of discounted tickets. Kids can take the ice with the players after the game.
MARCH 18
McDowell Nature Preserve, 15222 S. York Rd. Ages 7 and older. 9am-4:30pm. Free. Learn how to minimize your waste and re-purpose items that cannot be recycled.
MARCH

21
Charlotte Motor Speedway, 5555 Concord Pkwy. S., Concord. 7-10am. Free. Celebrate your passion for cars and see prized classics, customs, and hot rods.
Daniel Stowe Botanical Gardens, 6500 S. New Hope Rd., Belmont. March 21 & 22, 11am-3pm. Celebrate the creativity of children with hands-on activities, art projects, and performances in the garden. Included in admission of $8-$15, children younger than 2 free.
March 21-April 19. Carowinds, 14523 Carowinds Blvd. Sit inside your favorite truck, get nose-to-grill, and take an adrenaline-charged ride. Monster Jam Thunder Alley at Carowinds is included with park admission of $40+, children ages 3-5 free with Pre-K Pass.
MARCH

26
Cabarrus Arena & Events Center, 4751 NC Hwy. 49 N., Concord. $5 for parking. Watch a variety of breeds get tested on their agility, obedience, and showmanship. See website for hours.
MARCH

27
Crooked Creek Park, 5900 Oakwood Lane, Indian Trail. 6-9pm. Free. Come watch "Frozen 2," enjoy real snow with sledding, a bounce house, face paint, and games. All activities are free; food is available for purchase.
MARCH

28
Northlake Mall, 6801 Northlake Mall Drive. 10:30am-noon. Free. Come for egg-celent crafts, games, face painters, balloon artists, and more! All events will take place in the kids' play area across from Dick's Sporting Goods.
MARCH

29
BoPlex, 2700 E. Independence Blvd. 3pm. $12+. Honor those who serve, have served, and have been injured or lost in the line of duty. Proceeds from the game benefit the Great Balls of Fire Charitable Foundation and other local Public Safety and Military Foundations.
MARCH

30
Plaza Midwood Library, 1623 Central Ave. 7-7:30pm. Free. Enjoy stories, songs, and activities in your pajamas.
MARCH

31
BB&T Ballpark, 324 S. Mint St. 7pm. $10+. See University of South Carolina play Appalachian State University.
---
ONGOING EVENTS
All Ages at Abari Game Bar. Abari Game Bar, 1721 N. Davidson St. 12-5pm. On Saturdays and Sundays from noon-5pm, the arcade bar opens to all ages with a parent or guardian present.
Live Music at 7th Street Public Market. 7th Street Public Market, 224 E. 7th St. 5:30-7:30pm. Free. Enjoy local music every Friday while you eat, drink, and shop.
Food Truck Friday South End. Sycamore Brewing, 2161 Hawkins St. 5-10pm. Free. Spend your Friday nights enjoying craft brews, wine, cider, live music, and food trucks.