2018 Holiday Gift Guide
Favorite toys — tried and tested — for the kids on your gift-giving list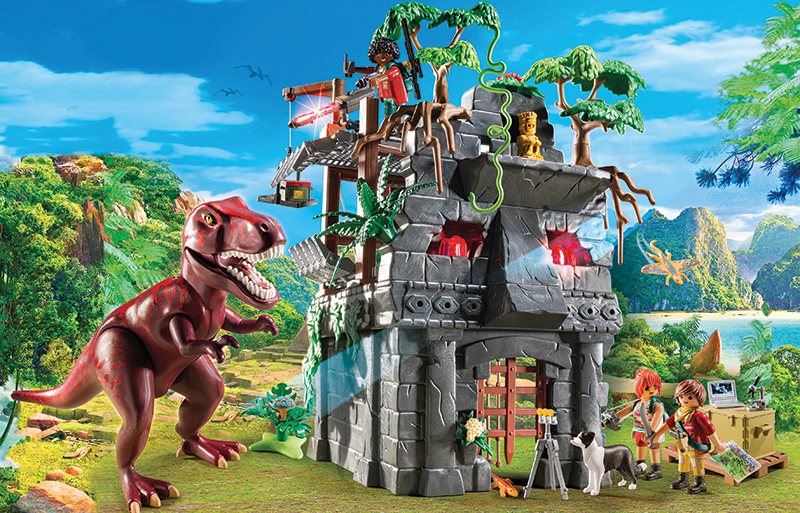 Each year, the National Parenting Product Awards unbox, test and play with lots of toys, including toys with a focus on creative play and robots that teach about circuits, creative games for family fun night, plus stocking stuffers. Below are some of the award winners to help round out your holiday gift shopping for the kids in your life.
FUN AND LEARNING
LeapStart® 3D Learning System
Magically bring activities and animations as you build math, reading and problem-solving skills. The LeapStart® library of 25+ books (each sold separately) covers a variety of preschool through first grade subjects. A total of 400+ activities across the LeapStart® library. $49.99, ages 2 to 7.
PJ Masks Super Catboy Learning Watch™ by VTech​
Put on the watch and save the day while playing four exciting games that explore shapes and early math skills. Includes nine different PJ Masks clock faces, an alarm clock with three alarm tones, timer, stopwatch and cuckoo clock. $14.99, ages: 3 to 6.
Kids First Coding and Robotics
Meet Sammy, an adorable peanut butter and jelly sandwich that's a robot. Teaches coding principles and skills without a tablet, smartphone or computer. Simply lay down a sequence of physical code cards. 129.95, ages 4+.
Really Rad Robots MiBro​
Take control of this robo buddy through his Really Rad Remote and play, prank, spy and command. Plays music, dances, lights up and kids can speak through him or put him into stealth mode to be an undercover agent. $39.99, ages 5+.
Crayola Color Chemistry Lab Set
Equipped with STEAM-infused, playful experiments exploring color and packed with 50 colorful science activities. Enough Crayola supplies to do 15 experiments right out of the box. $24.99 ages: 7+.
Avengers Hero Inventor Kit
With their favorite Marvel Avengers, kids become their own super heroes by building and customizing high-tech hero gear and unique identity. Comes with a companion app that walks you through the steps of creating circuits. $149.99, ages 8+.
K'NEX THRILL RIDES: Bionic Blast™ Roller Coaster Building Set
With over 800 parts, this roller coaster set includes rods and connectors, roller coaster track, coaster car, chain lift, cardboard VR viewer and the first Ferris wheel coaster car lift. Activate the K'NEX Ride It! app to ride this coaster in the virtual world. $99.99, ages 9+.
---
GAME TIME
Chill Out
Play a refreshing game of dice and ice with some fun on the rocks. $15.99, ages 5-8.
Beasts of Balance
Thought of as Jenga for the 21st century, players work together to stack Beasts onto the augmented reality playbase, which connects to an app. $99, ages 8+.
Cat Crimes
A feline crime has been committed, and it's your job to identify the culprit. A deductive reasoning game with a lovable cast of characters who may be up to no good. $12.99, ages 8+.
Cahoots
A cooperative hint and sync card game. $14.99; ages 8+.
---
IMAGINATIVE PLAY
Disney Junior Doc McStuffins Pet Rescue Mobile
Race to save pets with this on-the-go set, equipped with lights, music, phrases, play medical tools and accessories. Comes Doc's pet friend Oliver. $49.99, ages 3+.
Jack-Jack Attacks
Poke his tummy to see and hear fiery flames, laser eyes, electric sparks, teleport and more. Includes Raccoon sidekick. $39.95, ages 3+.
Hairdorables
These new surprise dolls combine fun, fashion and colorful hair. Every package is a surprise — pull, peel, and reveal 11 accessories that unwrap the unique style of the of the Hairdorables girl hidden inside. $12.99, ages 3+.
Hidden Temple with T Rex
Embark on a new adventure on Dino Island. Set includes the full team – Nick, Emma, and Will, their pet dog Sammy, T-Rex, laptop, camera, gold statue, microscope, backpacks, storage containers, hiking equipment, and lots more accessories. $59.99, ages 4+.
Nighthawk
Master the thrill of the ride with this 12-volt ride-on. Reaching forward speeds of up to 6 miles per hour, accelerator and brake pedals allow the rider to control the speed, maneuver around obstacles by leaning left and right to do quick turns. $149.99; ages 6+.
Elena Epstein is director of NAPPA awards.