2017 Readers' Favorites: Education + Enrichment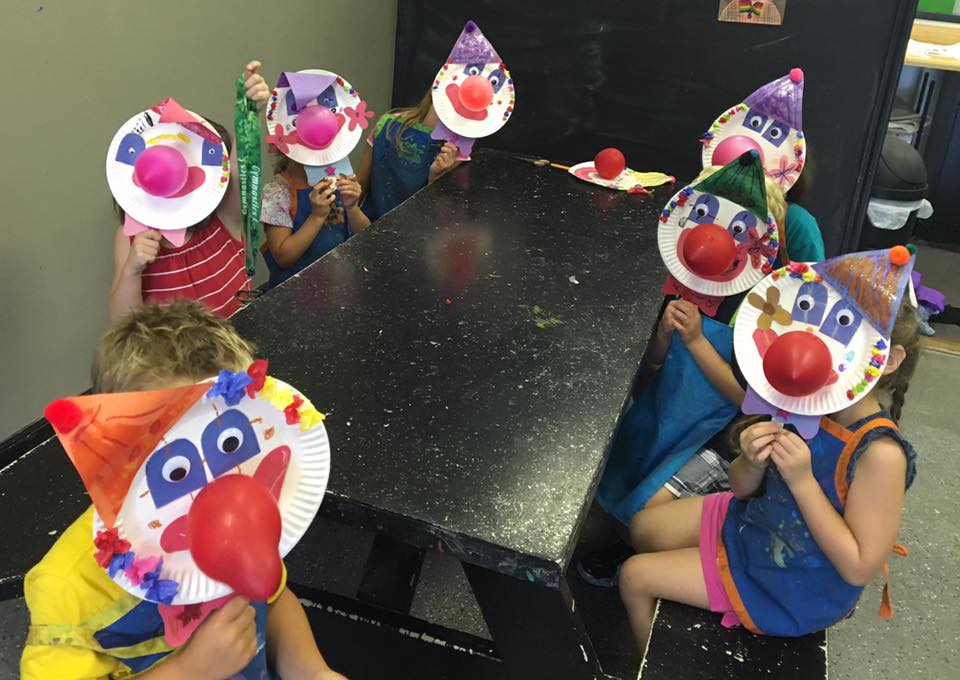 ENRICHMENT
Art Classes: Noah's Art
Instructors encourage kids to create art and explore their own creativity with the help of art supplies and tools, and a process-oriented art experience. Blakeney Shopping Center, 9852 Rea Road; and Park Selwyn Terrace, 5110 Park Road, noahs-art.com.
---
Dance Studio for the Beginner + Serious Dancer: Miller Street Dance Academy
Offers a variety of classes, including ballet, tap, jazz, lyrical, acro, tumbling and pointe, appropriate for dancers who are just starting out as well as more advanced lessons and pre-professional training. 11532 Providence Road, Charlotte; 967 Market St., Fort Mill. millerstreetdanceacademy.com.
---
Equestrian Program: Lenux Stables
Lenux is well versed in all things related to horses, from riding lessons, horse shows, training and boarding, birthday parties, and summer camps. Located on 35 acres just north of Charlotte. 10610 Kerns Road, Huntersville. lenuxstables.com.
---
Gymnastics Cheer Program (Tie): Perfect Balance Training Center and Cheer Extreme Allstars
Perfect Balance strives to teach children ages 18 month to 18 years gymnastics and the importance of staying fit. Check out Tot Time, non-instructional play time for parents looking for space to let their toddlers tumble.
8850 Monroe Road, Charlotte. perfectbalancecharlotte.com.
Serving more than 1,000 athletes in North Carolina and Virginia, Cheer Extreme focuses on developing the whole athlete through competition, performance and practice, and combines tumbling, dance, strength and conditioning.
8001 Tower Point Drive, Charlotte. cheerextreme.com/charlotte.
---
Martial Arts Program: King Tiger Charlotte
Kids of all ages learn respect, determination and confidence along with self-defense. Classes are results focused and include a mix of activities and games. Park Road Shopping Center, 4201-B Park Road, Charlotte; and 3130 Driwood Court, Charlotte. kingtigercharlotte.com.
---
Music Class: Music Together of Charlotte
Music Together of Charlotte believes all children are musical, and offers opportunities for infants through age 5 to grow their natural enthusiasm for music and movement. 11944 Pinnacle Point Lane, Charlotte. musictogetherofcharlotte.com.
---
Sports League: Soccer Shots
Providing a soccer experience for children ages 2-8 years, Soccer Shots focuses on The Three C's: trained coaches, exceptional customer experience, and expert-approved curriculum that aligns with early childhood education standards. Multiple locations. soccershots.org/charlotte.
---
Story Time: Charlotte-Mecklenburg Library
Branches throughout Mecklenburg County feature story times for all ages, from infants to children with special needs who seek a more subdued setting. Story times feature books, stories, rhymes, songs and creative movement. Multiple locations. cmlibrary.org.
---
Swim Lessons: YMCA Charlotte
In both group and private lessons, YMCA Charlotte swim curriculum accommodates children as young as 6 months and children can easily move from one stage to the next. Children can also join swim teams through the YMCA. Multiple locations in Charlotte. ymcacharlotte.org.
---
EDUCATION + SCHOOLS
Preschool: Ivybrook Academy
The half-day preschool curriculum provides intentional environments that allow children to express their interests and construct knowledge. 347 N. Caswell Road, Charlotte; 9801 Suzanne Ct., Weddington; and 873 Dave Gibson Blvd., Fort Mill, ivybrookacademy.com.
---
Private School + School STEM Program: Charlotte Preparatory School
Charlotte Prep serves an international and multicultural student body and places its graduates in top high schools in and outside of Charlotte. The K-8 school's STEM specialist integrates STEM lessons across the curriculum and in all grade levels to emphasize the skills and mindset students will need to adapt and thrive in a world of ceaseless innovation. 212 Boyce Road, charlotteprep.org.
---
High School to Attend a Football Game: Myers Park High School
Assistant principal Justin Holt says the football games at Myers Park are a great way to bring the community together, from the long-time fans to the younger children playing on the hill above the field. "Their inventive planning for the games and the engaged student section are the mainstay of our Mustang Pride," he says. 2400 Colony Road, Charlotte. schools. cms.k12.nc.us.
---
Tutoring Service: Kumon
Whether your child is looking for extra enrichment or help staying caught up with important concepts in math or reading, Kumon helps students advance through the programs at their own pace with individualized learning plans. 1600, E. Woodlawn Road, Suite 261, kumon.com/charlotte-myers-park.
See other Readers' Favorites winners here.