2014 Readers' Favorites Award Winners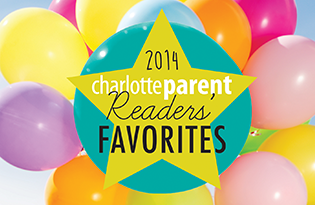 We asked our readers for their favorites and they delivered. Now we share their favorites, so you can be in the know about some of the best places for families to play, eat, shop and learn, plus services that help make life a little easier.
Note: The list is created by nominations from parents like you who recommend places and services based on their experiences. Four ballots were posted on our website over the course of eight weeks. Readers wrote in their favorite for each category without any suggestion from us. This year's favorites were determined by more than 400 Charlotte Parent readers.
View the Winners

Dining Out

Education + Enrichment

Out + About