2012 Holiday Gift Guide: Part II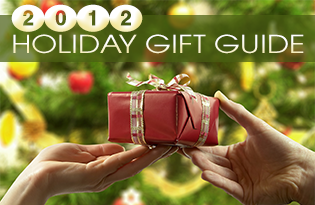 Last month we shared gifts for tots to teens, and now we offer up some great gift ideas for Mom, Dad and the grands and teachers. The Charlotte Parent editorial staff, in collaboration with our sister publications Piedmont Parent and Carolina Parent, chose these items from top product lists, personal favorites, recommendations and product samples. Here's wishing you and yours a happy holiday!
> Gifts for Mom and Dad
> Gifts for Grandparents
> Gifts for Teachers
Gifts for the Kids: 
> Ages 0-5
> Ages 6-10
> Ages 11 and up
> Stocking Stuffers – For kids of all ages!