2011-12 Young Authors Contest: Official Rules & Guidelines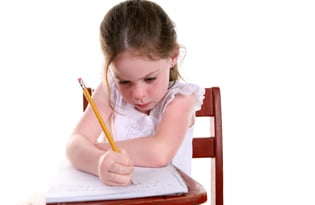 Thank you for your interest in Charlotte Parent's 9th Annual Young Authors Contest!
Please read the Official Rules & Guidelines below before entering. Entries that do not meet the following criteria will be disqualified.
Entry Deadline: Nov. 4, 2011.
*Bulk Submissions (5+ books) Extended Deadline: Nov. 18, 2011.
Rules & Guidelines

ENTRY FORM: Entrants must complete the ENTRY FORM online to be qualified. All required (marked by *) fields must be completed.
BULK SUBMISSIONS: ?If a teacher or school is submitting a group of entries, they must fill out the Teacher Bulk Submission section of the form and submit a separate list with each Author's Name, Book Title and Grade to info@charlotteparent.com.
INSTRUCTIONS: Hand write and illustrate an original storybook appropriate for a 4 to 8-year-old.
•??? ?No computer generated or typed books will be accepted.
GRADES: ?Entrants must be in Grades K-8 to qualify.
LANGUAGE: Books may be written in English and/or Spanish. (special category)
COLLABORATIONS between authors and illustrators are accepted and judged in a special category. (Collaboration) Collaborations must be two (2) students in the same grade or category (i.e. 2nd & 3rd grader, but not a 1st & 4th grader). Note: Collaborations must be in English and between a writer and illustrator.
LENGTH: 20 pages maximum (no computer media or typed books accepted)
SIZE: No smaller than 5″ x 8″ (one half standard paper size), no larger than 11″ x 17″
FORMAT: Staple, stitch, bind, clip or insert into a folder. Use your imagination to create your book!
TITLE PAGE: Include title page (on standard sheet of paper) with Book title, Author's Name, Grade and School. NOTE: Title page will be matched with the online entry form for judging purposes.
•??? ?Both first and last names must be clearly written on book cover.
Awards Categories
•??? ?Grand Prize (overall winner)
•??? ??Grades K-1; Grades 2-3; Grades 4-5; Grades 6-8
•??? ?Spanish or Bilingual Category
•??? ?Collaborations Category – one (1) author and one (1) illustrator in English
Judging & Winners
•??? ?Winners will be selected by a panel of judges from the literary and arts community.
•??? ?Judges will use the Official Juding Rubric.
•??? ?Winners' book jacket images will be published in the February 2012 issue of Charlotte Parent magazine.
Return Policy
•??? ?Books may be picked up on the date of the reception. Anyone picking up more than four (4) books must submit a list of book titles & student names 4 days prior to the event. Books will be pre-pulled to avoid delays.
•??? ?All books not picked up at the reception on Feb. 11 become the property of Charlotte Parent magazine.
•??? ?Due to the quantity of books received, we cannot mail or delivery any books.