15 Things to Pack for your Family Camping Trip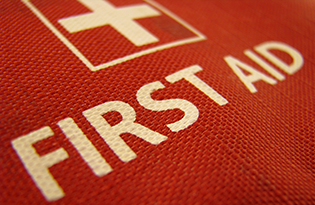 It's a dilemma: You want to give your kids an authentic outdoor experience when camping but you also want to ensure they're comfortable and engaged enough so their memories are fond rather than fraught. That means packing as carefully for a weekend car camping trip as you would for hike up Mount Everest. The difference between a tent full of whiners versus happy campers boils down to having the right supplies, equipment and sundries on hand. Here are some tips from veteran campers and outdoor professionals for making sure that happens: Don't forget:
1. Liquid soap – Most campgrounds/showers don't have it.
2. Hand sanitizer – Especially useful after fishing and other not-so-clean activities.
3. Clothesline and clothespins/carabiners – The summer humidity means towels and clothes take a long time to dry. Avoid too many cotton garments. "Wool and synthetic fibers are the best choice for comfort and safety," says Chuck Millsaps, president of the Great Outdoor Provision Co., an outdoor clothing and equipment retailer with stores in seven North Carolina cities.
4. Headlamps, one for each family member – "A hands-free light source solves many issues," Millsaps says, including nighttime potty trips.
5. Tarp – String one up at a shelter-less campsite and you'll be good to go when it rains.
6. Bug spray and anti-itch ointment – Don't forget these or you'll have to contend with itchy, whiny kids.
7. Baby wipes – Perfect for freshening up grubby kids when baths or showers are more trouble than they're worth.
8. Family-sized gas stove – Be adventurous and cook real meals — steaks, stir fry, etc. — rather than mac and cheese or hot dogs over the fire.
9. Ground pads, the best you can afford – Little kids can sleep on rocks, but the backs of Mommy, Daddy and teens will appreciate this luxury come morning.
10. Well-stocked medical/first aid kit – Should a little one spike a fever or hubby burn himself on the cook stove, you won't have to drive to an unfamiliar town in the middle of the night. Include pain medicine/fever reducer for children and adults, bandages, ointment, tweezers, antacids, anti-diarrheal preparations, a thermometer, alcohol wipes and athletic tape in case of sprains.
11. Playing cards, books, Mad Libs and other low-tech entertainment – These are great for rainy days or before bedtime.
12. Extra garbage bags, re-sealable plastic baggies and paper towels – You'll always need these.
13. Lighter or long matches – Indispensible when you need to start a fire.
14. Quarters and single dollars – To use in vending machines, coin operated showers and at campground host stations for wood, ice, ice cream and other items.
15. Dishwashing system – If you're not going the paper-plate-and-disposal-utensil route, make sure you have two tubs: one for dirty-dish soaking, the other for rinsing. Many facilities discourage dish soap, so consider phosphate-free Dr. Bronner's, which can also be used as body soap and shampoo.
Also, don't forget a flexible frame of mind!  Outdoor adventures come with many variables, so it's best if you have an open mind and a relaxed schedule.
Suzanne Wood is a Raleigh-based freelance writer and mother of three.
Related Links: 
• 5 Carolina Camping Destinations
• Surving Summer Road Trips
• Camping with Kids
• Campfire Cooking