11 Ideas for Fall-tastic Adventures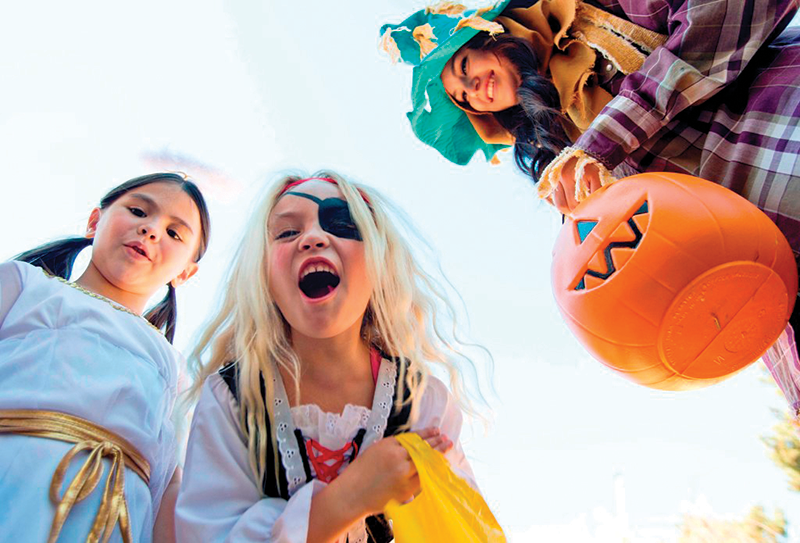 Fall is a fantastic season for exploring outside with the family. Add in Halloween and festivals and fairs, and October is one of the best months to venture around town to see some sights. These 11 ideas are sure fun for the whole family.
1. Pick a Pumpkin. Pumpkin patches are plentiful on the outskirts of Charlotte. Many farms offer hayrides, have hay-bale mazes and farm animals for kids to see. See our big list of pumpkin patches.
2. Spend a day at Carolina Renaissance Festival! Step through the gates to Fairhaven, a 16th-century village that entertains masses each fall with on-stage performances, rides, blacksmithing demonstrations, jousting, falconry and of course food. Special event weekends include Halloween Daze and Spooky Knights, Oct. 28 and 29 with free trick-or-treating throughout the village, a special Zombie Joust performance, costume contests and a treasure hunt. Carolina Renaissance Festival is open each Saturday and Sunday through Nov. 19. carolina.renfestinfo.com.
3. Stroll through the Chinese Lantern Festival. Wander through Daniel Stowe Botanical Garden after dark to see illuminated animals and fauna from the world's seven continents. Open Wednesdays-Sundays through Oct. 29 from 5:30-9:30 p.m. dsbg.org.
4. Create a spooky yard with fake cobwebs and spooky lights. Take a Saturday and get the family outside to make the yard as spooky as possible.
5. Ride a rollercoaster at Carowind's Great Pumpkin Fest. Kids also can perform their favorite songs at Monster's Lip Sync Madness or stroll through Linus' Great Pumpkin Patch to decorate a mumpkin (mini-pumpkin), and follow the path of Peppermint Patty's Hay Bale Maze, Saturdays and Sundays, 11 a.m.-5 p.m. through Oct. 29 at Carowinds. New this year, children ages 3-5 can get a Pre-K pass that gets them through the gates at no charge. carowinds.com.
6. Find your way around a maize maze. Use your navigational knowledge on the farm winding through intersecting paths of a corn maze. Go at night to add a bit more thrill to your outing. Peruse our list of corn mazes and pumpkin patches.
7. Road-trip to the North Carolina State Fair. If you love a county fair and carnival rides, take a three-hour drive to Raleigh for the state fair. Enjoy Kiddieland with kid-focused competitions like sugar-cube building and cookie decorating, a ninja experience and an ostrich rider in addition to competitions, concerts and agricultural displays and rides. Happening Oct. 12-22. ncstatefair.org.
8. Go to a trunk-or-treat event. Great for little kids who don't have the stamina to walk the neighborhood on Halloween night. Dress up with your kids and wander to various car stations for treats in a safe environment. Find a trunk-or-treat at a nearby church or neighborhood community center.
9. Go to Carolina BalloonFest. More than 50 balloons take flight twice a day at this festival in Statesville, plus there are tethered balloon rides and several non-balloon activities, including a kids' zone, climbing wall and magic shows. Happening Oct. 20-22. carolinaballoonfest.com.
10. Attend the Spirits of Rosedale Tour. Take a night tour through the house at Historic Rosedale Plantation to encounter a living-history team that presents a family-friendly program about spirits bound to the plantation. Children age 6 and older. Oct. 27-28 beginning at 7 p.m. historicrosedale.org.
11. Walk the Schiele Trail of Treats. Come in costume for an evening of treats, planetarium shows and hands-on activities at The Schiele Museum of Natural History, Gastonia, Oct. 28 from 4-8 p.m. Bring your own flashlight to light your way. schielemuseum.org.