10 Tips to Prevent Child Abduction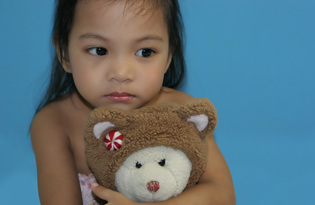 Missing child alerts bring to mind the image of a stranger sneaking into a home and abducting a child, or a predator snatching a child from a park. The reality is, most missing child cases are the result of parental abductions or runaways.
The Philadelphia abduction of Julia Rakoczy by her mother, Bonnie Sweeten, made national headlines and had parents wondering how to keep their children safe from a similar fate. All parents know to teach their children about "stranger danger," and even the youngest of children know not to talk to, or go anywhere with a stranger. But, 82 percent of missing children run away with a friend or relative.
In 1983, President Reagan established a National Missing Children's Day every May. And, since 1984, the National Center for Missing & Exploited Children has assisted law enforcement with more than 148,160 missing child cases, resulting in the recovery of more than 132,300 children.
If the other parent abducts the child, frequently there is a crucial time lapse. Unlike other abductions, you know who has your child … but you just don't know where. The hesitation to contact the authorities can be a huge mistake, leading to weeks and months of searching before the child is recovered.
According to the U.S. Department of Justice/Office of Justice Programs, the first three hours after a child's abduction are most critical to recovery efforts.
AMBER Alert is a voluntary partnership between the U.S. Department of Justice, the wireless telecommunications industry, transportation agencies and the National Center for Missing & Exploited Children to distribute alerts to wireless subscribers who opt in to receive the messages and are able to receive text messages on their wireless devices. Immediately contacting the police, the NCMEC and activating the AMBER Alert can lead to the quick and safe recovery of your child.
As a private investigator, I have been recovering children for over 18 years. Here are 10 tips for keeping your child safe.
1. Communicate your fears with your local police department (and the police where the other parent lives) and ask the officials to speak to the other parent about the legal consequences of kidnapping.
2. Inform child-care providers and school administrators of any potential risks.
3. Make sure your child knows his or her address and telephone number.
4. Know your child's schedule and whereabouts at all times.
5. Keep a list of personal information about the other parent and your child. Be sure to have a high-quality photo of your child with you at all times.
6. Make sure your child custody order includes abduction-prevention provisions.
7. File a copy of the custody order with the appropriate court where the other parent lives.
8. Carefully document and report any harassing behavior on the part of the other parent, including threats to abduct your child. Communicate this information with the police or district attorney.
9. Inform the U.S. Passport Office that your child should not be allowed to leave the country without your consent.
10. Contact the National Center for Missing & Exploited Children (www.missingkids.com or 1-800-THE-LOST) for additional assistance.
The longer you wait, the more difficult it becomes to locate a missing child. You need to become your child's biggest advocate and take decisive action. Nobody else is going to do it for you. Always keep in mind that nobody will have a bigger interest in your child than you do as the parent. Your swift actions can help ensure your child returns home safely.
David Almeida, author of "Abducted Dreams" (Tate Publishing, March 2009), has been the president of Bay State Detective Agency in Massachusetts since 1992.