10 DIY Home Spa Treatments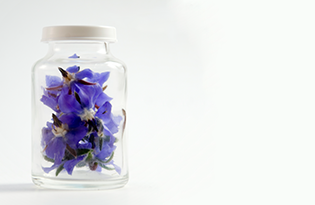 As a mom, I have had my fair share of disheveled days when I've felt stressed, over-burdened and underappreciated. Sure signs of distress include a steady parade of sweat pants, T-shirts and baseball caps.
If you can't remember the last time you took a nice long bath, shaved your legs, fixed your hair or cared whether you smelled good, you might qualify for this sensual intervention. Here's a list of ways to create a simple home spa treatment that can help revive your strut from head to toe.
1. Hair Extraordinaire. The right haircut can make you look thinner, younger and sexier — and then you'll feel better every time you look in the mirror. Color adds an air of drama. Why not add a streak of blond or another color? Highlights make hair look summery. Dark hair is dramatic and mysterious. Take a fresh look at your hair. What would make you love it? More importantly, what wash-and-wear style would look great on you? Ask your stylist for ideas.
2. Arch This. When I was younger I thought that the whole perfect eyebrow fixation was overblown. Now that I'm older, I realize that nicely shaped eyebrows are important, especially if tweezing is all you plan to do with them. Pluck strays from underneath your brows after a hot shower. Take your time; get it right. And then arch away.
3. Bedroom Eyes. Over lunch, a mom buddy gave me the secret to alluring eyes. As we get older, the eyeliner looks better over the top lid rather than under the bottom lid. Eyeliner under your eyes can make them look smaller and closer together. Instead, take a dark liner, start slightly inside of center, and draw a thin line just above your lashes outward, to just past the outside corner of your eye. Flick that last part slightly upward when you gently smudge the liner with a cotton swab. Add a coat of mascara and you're ready for date night.
4. A Cheerful Touch. What's your favorite color for the season? Trim and file your toenails and put two coats of it on your toes. Follow with a quick topcoat (two coats if you have kids or pets who often step on your toes).
5. Slough it Off. Create an exfoliating kit and use it at least once a month. Start with a loofah brush and mitt (don't keep them in the tub to avoid mildew). Add a scrub brush for your fingernails and toenails and a pumice stone for the bottoms of your feet. When you use these tools with an exfoliating scrub, you'll eliminate a whole layer of dead, dull skin. A good moisturizing lotion or oil applied while your skin is moist will have you glowing all over.
6. Kissy Face. If you are not among the lipstick-obsessed, that's OK. There are many lip balms on the market these days that you can check out and stock up on. If you are a lipstick person, consider stains that saturate your lips with color without leaving a greasy smudge on your coffee cup. Save a little money for a couple of lip balms, because they seal in the color well and protect your lips from chapping.
7. Fashion Forward. Make healthy food choices and stay active if you want your kids to follow suit. In the meantime, look your best by wearing clothes that fit your figure. Flattering and affordable clothing are easy to find no matter what kind of shape you are in, thanks to an abundance of second-hand stores and consignment shops. And don't forget clearance sales. Keep your wardrobe stocked with everything from a dressy dress to great-fitting jeans, and strappy sandals to boots with attitude.
8. Rock Every Angle. As for how you look from all angles, you are going to feel a lot better about your curves if they are cradled in the appropriate undergarments. Buy bras where you know you will get an informed fit. Make sure your panties are comfortable, breathable cotton. Steer clear of sophisticated marketing designed to make you spend too much on impractical underwear you'll never wear.
9. Multiple benefits. Perhaps one of the easiest ways to feel better inside and out is to make sure you are getting 100 percent of your vitamins and minerals by taking a daily multi-vitamin plus iron. If you are iron-deficient, you'll notice the difference. Visit your local health foods store for the best selection according to your age and physical needs. If you need accountability, try using a day-of-the-week pill holder and setting your phone alarm to remind you to take the vitamin after dinner.
10. Dab a little scented oil or perfume on your pulse points and stand in front of a full-length mirror. Take a moment to appreciate how good you look and feel.
When you take care of your sensual self, the reward is immediate and carries over into everything you do. You'll feel inspired to look your best because you'll feel your best. Enjoy the newly revived you.

Home Spa Shopping List: 
1. One talented hair stylist visited quarterly (worth every cent)
2. Great smelling shampoo and conditioner
3. An inexpensive pair of eyebrow tweezers
4. Lip stains and balm of your choice
5. Multivitamin (with iron)
6. Self-sharpening eyeliner pencil
7. Loofah brush, loofah mit, pumice stone, fingernail brush and exfoliating scrub
8. Moisturizing lotion or body oil
9. Nail polish in a fresh color and clear topcoat
10. Scented body oils or perfumes to suit different moods
Freelance journalist Christina Katz recovers her own strut by visiting her own home spa as often as possible.