10 Charlotte Mecklenburg Library Learning Services You Need to Know
In addition to stacks of books and story times, Charlotte's local libraries offer a plethora of learning resources for kids of all ages.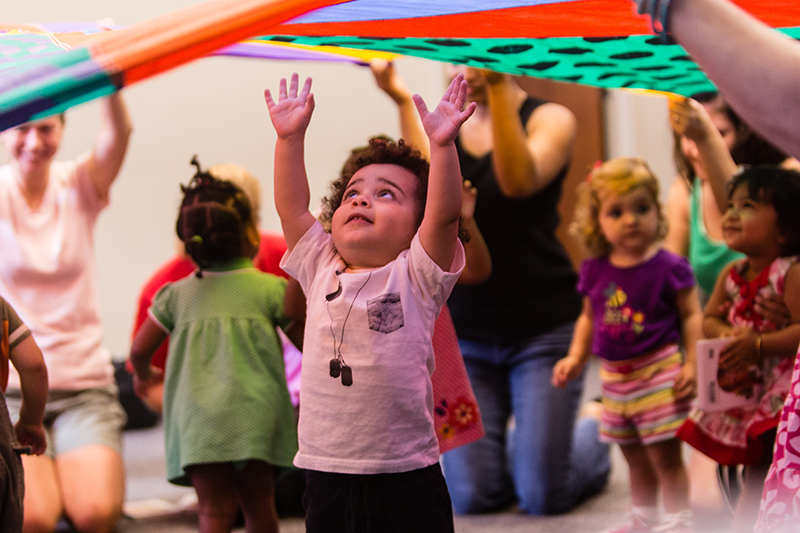 Charlotte Mecklenburg Library has 20 locations throughout Mecklenburg County, and a digital branch online. In addition to its awesome stacks of books for all ages and story times that bring books to life, the library offers a plethora of learning resources for children from babies to big kids. All you need is a library card, unless your child is a Charlotte-Mecklenburg Schools student. Then all he or she needs is their ONE Access account that allows kids to use their student identification number as their library card number.
---
Babies, Toddlers and Preschoolers
Active reading involves reading a book with a child rather than reading a book to a child. This evidence-based approach improves children's language skills, vocabulary, and ability to understand what they read on their own.
A collection of animated, talking picture books, TumbleBooks can be read by you or to you. The collection includes storybooks, books in French and Spanish for language learning, nonfiction books, graphic novels, puzzles and games.
StoryPlace is the library's bilingual website for young children, and lets kids explore stories, and interactive online activities and games in English and Spanish.
Help your young child prepare for kindergarten with this month-by-month guide to school readiness with practical tips on skills to practice, activities you can do with your child, books to enjoy together and helpful resources.
---
School-Age Children
Get up to 10 free tutoring sessions — in English or Spanish — each week with a live, online, qualified tutor. All you need is a library card and an Internet connection. Use Live Homework Help from home, school or the library. Subjects include math, science, English, social studies and essay review.
Children ages 5-11 can read aloud to a certified therapy dog during 20-minute sessions at different branch libraries.
Children ages of 4-8 can increase reading confidence, fluency and comprehension by reading aloud with a teen volunteer during a 30-minute one-on-one session.
Picture books, youth fiction, youth nonfiction, and more are available in digital format via OverDrive. Browsing can be done by subject, reading level or interest level, and accessed from a computer using OverDrive Read or Listen. Smartphone and tablet users can download the OverDrive or Libby app.
Create a pipe-cleaner circuit bug, engineer your own a parachute, test an aluminum foil boat to see if it will sink or float, or build a volcano. Do these things and more in free workshops at local library branches.
The library's perennial favorite summer reading program, Summer Break: Read, Learn, Explore, includes reading as its core, and encourages participation in writing, creating, playing, exploring and giving. Track your reading time and activities online, and earn incentives along the way. It's for all ages, so parents and children can participate together.
---
Katy Rust is a marketing and communications specialist with Charlotte Mecklenburg Library.