10 Activities Under $10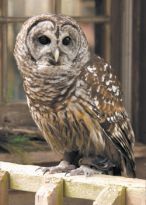 Parents looking for activities to do with the kids without breaking the bank don't need to look any further. Instead of spending all summer indoors, take the kids out to play and learn. These activities are available throughout June to keep hands busy and minds working. Each activity costs $10 or under for each family member; some activities are free!
1) Dave's Paddleboats – Charlotte
Enjoy a ride around the University Place Lake. It's a great way to get your legs moving and you can see the geese, ducks and swans. Afterward, you can go to the playground or get an ice cream cone. Each boat fits up to two adults and two children for $10. Mon.-Fri., 6-9 p.m.; Sat.-Sun., 11 a.m.-9 p.m. www.racecitymarketing.com/davespaddleboats. 704-598-0281.
2) Carolina Raptor Center – Huntersville
Take a walk along the nature trail, see the birds in their aviaries, read personal stories and find out how the birds came to live at the center. Since it opened in 1981, Carolina Raptor Center has admitted more than 11,000 injured and orphaned raptors, with approximately 700 birds admitted each year. $7/adult, $6/senior citizen, $5/student, children under 5 years are free. Mon.-Sat., 10 a.m.-5 p.m.; Sun. noon-5 p.m. www.carolinaraptorcenter.org. 704-875-6521.
3) Latta Plantation – Huntersville
Come experience living history at Latta Plantation. See farm animals and how life used to be more than 200 years ago. Take a guided tour of the home, and then take your own tour of the grounds. $6/adult, $5/senior citizen (62+), $5/student, children under 5 years are free. Tues.-Sat., 10 a.m.-5 p.m. (guided tour every hour 11 a.m.-4 p.m.); Sun., 1-5 p.m. (guided tour every hour 2-4 p.m.). www.lattaplantation.org. 704-875-2312.
4) The Charlotte Museum of History – Charlotte
Bring a picnic lunch and visit the oldest surviving house in Mecklenburg County. See the reconstructed Log Kitchen and Springhouse, Peruvian Mill Stone, Historic Gardens and American Freedom Bell. Mon.-Sat., 10 a.m.-5 p.m.; Sun., 1-5 p.m. Guided tours are available at 1:15 and 3:15 p.m. $6/adult, $5/senior citizen, $5/student, $3/child (6-12 years), children under 6 years are free. www.charlottemuseum.org. 704-568-1774.
5) Ray's Splash Planet – Charlotte
Come enjoy an indoor water park. Take a ride on the Orbiter, slide down the Blue Comet, interact at Saturation Station and play at the Moon Beach. Mon.-Fri., 9 a.m.-9 p.m.; Sat., 9 a.m.-7 p.m.; Sun., 1-7 p.m. Prices listed are for county residents and are for the day: $8/adult, $6/senior citizen, $6/child, 17 years and under. Dry tickets are also available for an adult or child escort for $3. www.charmeck.org. 704-432-4RAY.
6) Lazy 5 Ranch – Mooresville
Drive through the exotic ranch and see more than 750 animals from six different continents. Visit the petting areas, blacksmith shop and horse barn. Bring lunch with you and enjoy a picnic and the playground areas. Mon.-Sat., 9 a.m. to one hour before sunset; Sun., 1 p.m. to one hour before sunset. $8.50/adult, $5.50/child, $5.50/senior citizen. Enjoy the ride in a horse-drawn wagon for an extra $5/adult, $3/child and $3/senior citizen. www.lazy5ranch.com. 704-664-1549.
7) Reed Gold Mine – Midland
Reed Gold Mine is the site of the first documented gold find in the United States. Trails wind through the historic mining area. Portions of the underground tunnels and the restored ore-crushing stamp mill are available for tours. The visitor center contains exhibits of gold and historical mining equipment. If you want to try your hand at panning for gold it is $2/pan. Admission is free. www.ah.dcr.state.nc.us/Sections/hs/reed/reed.htm. 704-721-GOLD.
8) Blue Planet Water Environmental Center – Huntersville
Have a big group and you don't know what to do with them? Let them learn about the water cycle, how water gets to your faucet, what happens down the drain, ways to protect the environment and how to be water smart. Hands-on activities are available as well, such as pumping water uphill, testing water quality and locating an underground pipe. A tour must be scheduled, but there is no admission fee. www.cmutilities.com. 704-621-0854.
9) Charlotte at Play: A Child's Museum – Charlotte
Enjoy a museum just for kids. With exhibits like Pirate Adventure, Dino Dig, Transportation Station, Queen City Marker & Diner, Fairy Tale Castle and Busy Bee Baby Center there is plenty to do. Mon.-Sat., 9 a.m.-5 p.m.; Sun., 1-5 p.m. $6/person, under one year is free. www.charlotteatplay.com. 704-542-0877.
10) Charlotte Knights – Fort Mill, S.C.
Catch the action! Come watch the Knights play a game and see Homer the Dragon. Homer is known for riding his 4-wheeler, throwing T-shirts and other prizes to fans, delivering pizzas during the game or just bopping people with his tail. Tickets are $10 for Lower Level Reserved and $7 for General Admission seats. www.charlotteknights.com. 704-357-8071.